<!PUT PROGRAM HERE>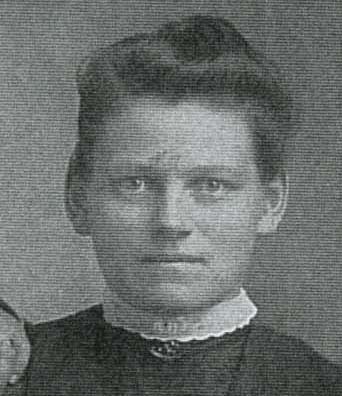 Anna Regina Greenwall was born May 17, 1879 to Anders and Charlotta Greenwall at Folkarna Parish, Kupparberg's Lan, Dalarna, Sweden. She married August Nordstrom. He was born October 1, 1873 at Jugansbo, Kupparberg's Lan, Dalarna, Sweden.

They were parents of three children: Ruth, born in April of 1899 in Sweden; Eric Harold born January 20, 1906 at Stromsburg, NE; and Norris Gustaf, born November 4, 1912 at Wausa, NE.

August emigrated to the United States, leaving his wife and daughter in Sweden. He stayed with his brother, John, in Minneapolis, MN, and worked in the flourmills as a blacksmith. When he had earned enough, he sent fare money to Anna and his daughter, Ruth. They emigrated to America, landing in Sault Ste. Marie, MI, then arriving in Minneapolis by railroad in March, 1903. In 1905, they moved to Wausa, where Anna's parents and brothers, Evald and David lived northwest of Wausa on a rented farm, and were neighbors of Ludvig Johnson.

In 1905, August, Anna and Ruth moved to Stromsburg where August worked as a blacksmith. Six months later they moved back to Wausa, where August started his own blacksmith shop north of the hotel. Norris was born in the house east of the shop.

After W.W. I, August bought the acreage in the north part of Wausa from William Hammond, a drayman. He build a blacksmith shop there, then bought Holstein cows and Hampshire hogs. Soon the family was in the dairy business, selling milk for 10 cents a quart to about 40-50 customers. Delivery was every evening via a 1918 or 1919 Ford with a box on the back. Harold and Norris were the fastest delivery boys in Wausa. Harold drove, Norris was the runner, and their dog, Pudy, was also on the team. The city marshall, Herb Bosse, was always on the lookout for them, checking the speed limits. After August's death on March 30, 1924, Anna supervised the delivery. Anna died February 18, 1959. They are buried at the Woodlawn Cemetery, Wausa, NE.