<!PUT PROGRAM HERE>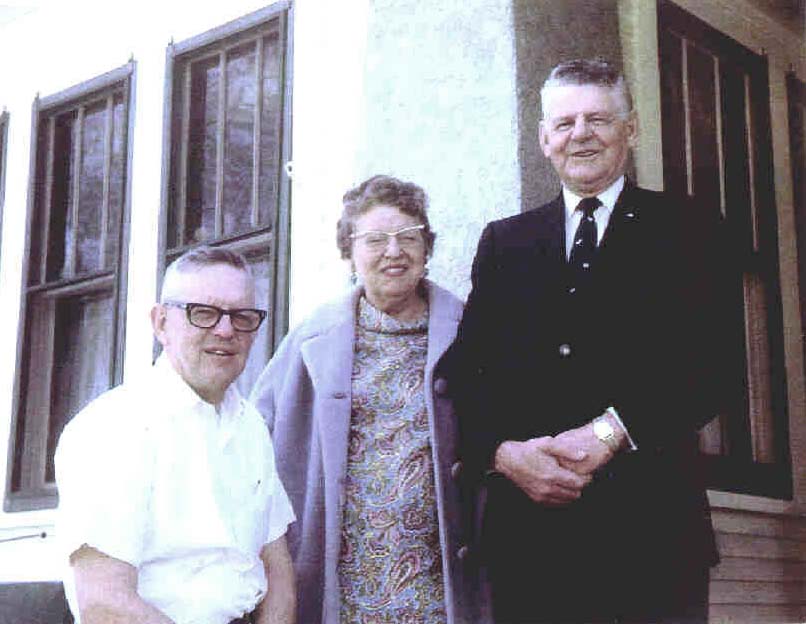 Norris, Ruth and Harold

Eric Harold Nordstrom was born 1/20/1906 at Stromsburg, NE. He was confirmed in the Mission Covenant Church, Wausa, NE, in 1920. He graduated from WHS in 1925 and from Iowa State University at Ames in 1929 as a veterinarian. He practiced with Dr. Lundberg in Wausa until 1934, when he entered the Federal Bureau of Animal Industry. He spent 39 years with the USDA, his first assignments being in Oklahoma, Chicago, and Storm Lake, IA. In 1955, he participated in the first special development program held for veterinarians selected to administer and direct the livestock activities at the field level.

He became Assistant Veterinarian in Charge in Topeka, KS. In 1956, he was made Veterinarian in Charge of the New Mexico office. In 1958, he was promoted and transferred to the Veterinarian in Charge position in Lincoln, where he remained until retirement on 6/29/1973.

He married Beulah Berggren of Stromsburg on 5/27/1931. Beulah died in 1963. On 12/28/1974, he married Guilia Henrichs at Osceola and they made their home in Lincoln. Guilia's daughter, Linda, is married to Tom Haase and they live in Lincoln with their three children.