<!PUT PROGRAM HERE>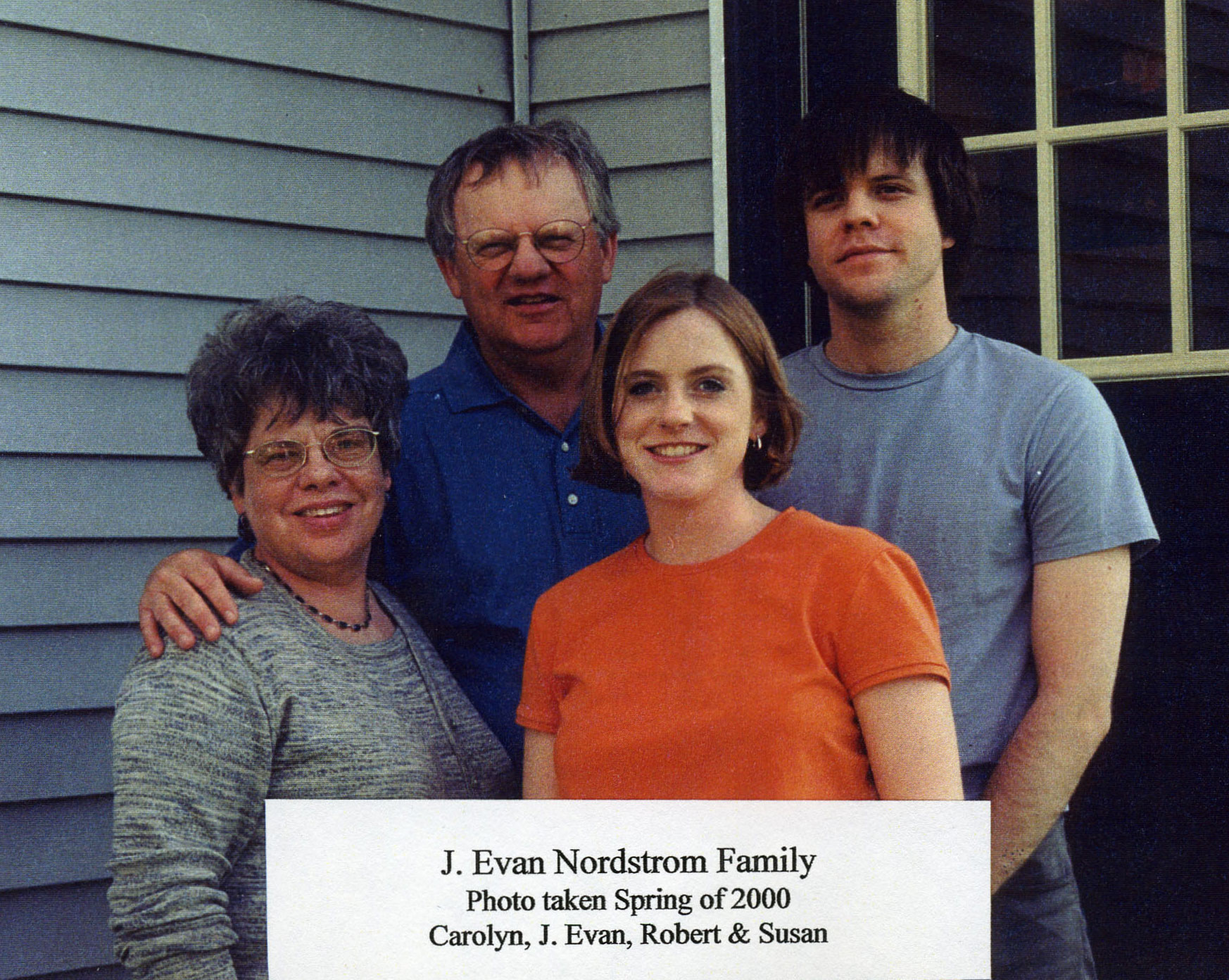 J. Evan Nordstrom, a graduate of Wayne State College, married Carolyn Louise Jones 8/12/1967 at Calvary Lutheran Church, Stromsburg, NE. Their children are Robert Evan, born 11/21/1973, and Susan Naomi, born 3/27/1977. Robert is living in Washington, D.C. He is an account representative for United Natural Foods, Inc. His territory is D.C., Virginia, and a small portion of West Virginia. Robb graduated from Creighton University in 1998. Susan is living in Minneapolis, MN. She received a Bachelor of Arts Degree in Spanish and Latin America Studies in 1999 from the University of Nebraska. She is currently studying to become certified in elementary education at the University of Minnesota.

Evan retired from teaching elementary education after thirty-three years in 1998. Carolyn is still teaching first graders at Clarkson Elementary in Fremont. Evan works part-time at the Fremont Golf Club on the grounds crew and as photographer for the Fremont Tribune. One of his fun jobs is taking photos of the Nebraska football games.

Evan adds some memories: "He remembers when Grandma Nordstrom would have the Greenwall brothers for coffee and lunch and they would sit and talk. They would speak Swedish and English and Evan never really understood what they were saying. He has fond memories of visiting the Havekosts who lived west of Bloomfield. They had a lot of fun exploring and playing in the creek that ran through their property." "Dad was one of the kindest, quietest people I have ever known. Even though Uncle Harold said he was very strong willed as a youngster, I never saw that side of him. Dad never said anything negative about anyone."