<!PUT PROGRAM HERE>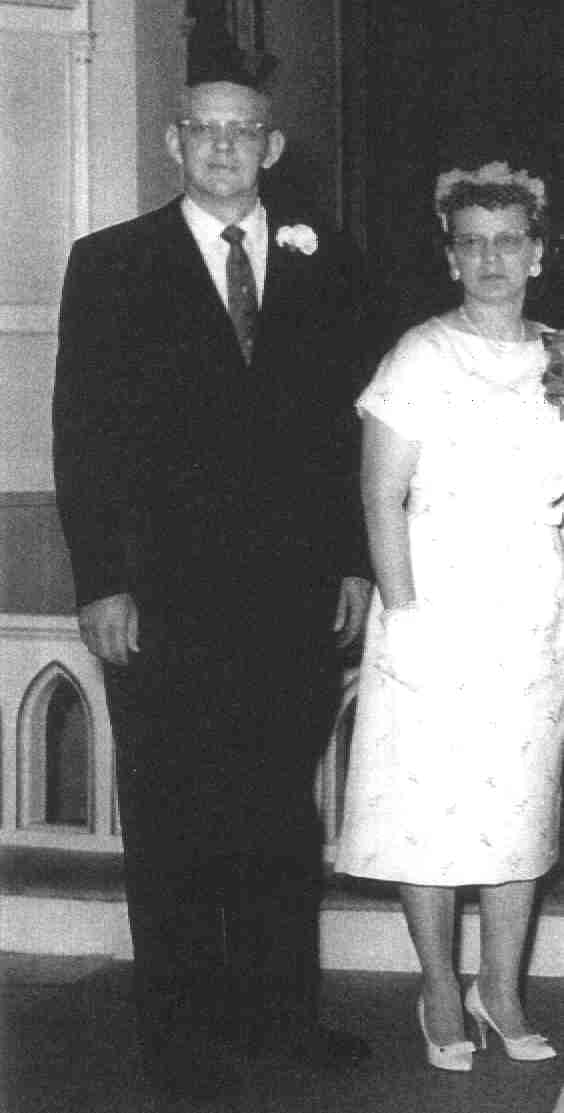 Norris and Naomi

Norris Gustaf Nordstrom was born 11/4/1912 at Wausa, NE. He was baptized and confirmed at the Evangelical Covenant Church, Wausa, NE, in 1927. After his graduation from WHS in 1930, he was employed at the Commercial State Bank for 12 years. He entered the postal service 5/12/1942, as acting Postmaster, receiving his permanent appointment 9/1/1943.

During W.W. II he served in the U.S. Navy for two years, one year spent overseas on the island of Guam. He was a charter member of the Veterans of Foreign Wars, serving as quartermaster from 1951 to 1988.

He married Naomi Vivian Swanson on 8/7/1935 at Thabor Lutheran Church. She served as acting postmaster during W.W. II, then continued as part-time postal clerk. They made their home on the August Nordstrom acreage in north Wausa. Naomi passed away on 3/10/1966. Norris married Linnea Nelson on 10/14/1966. Linnea died 7/18/1991. Norris and Naomi had two sons: Karl David, born 3/14/1938 and Jon Evan, born 6/7/1943.