<!PUT PROGRAM HERE>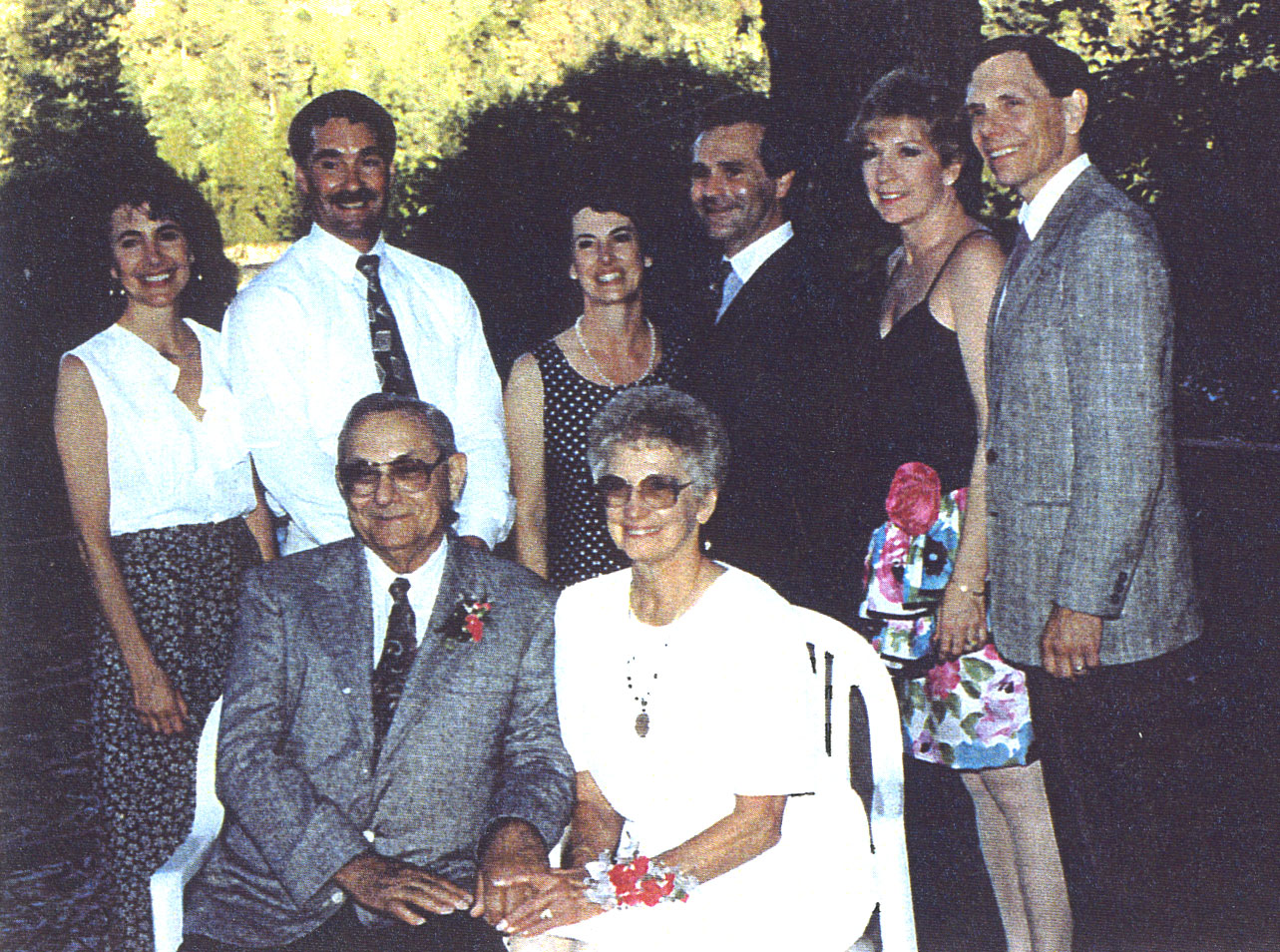 Eugene & Elaine with Ron & Ann Gressett, Joan & Ray Novosad, Kate & Dean Konopasek

Elaine Greenwall was born 7/1/1924 to David and Marie Greenwall of Wausa, NE. Elaine attended country school, 110 East, for eight years. Her first year was rather difficult as she could only speak Swedish. The students thought it very funny, but to her it was a great embarrassment. She was confirmed in 1938 at the Mission Covenant Church.

On 6/27/1944, Elaine married Eugene Konopasek. After his discharge from the Merchant Marine as an engineering officer, they settled in Medford, OR. There he was employed by a lumber mill and in a few years was superintendent of the mill. He later was made manager of a related lumber company.

In 1969, they purchased a restaurant, specializing in steaks. Then in 1972, with their oldest daughter and her husband, they built a like restaurant in Klamath Falls, OR. They operated both about ten years before selling. Besides caring for their home on an acreage adjoining the Rogue River, they spend as much time as possible fishing, camping and some traveling.

They have three children: Joan, Dan and Ann. Joan Novosad lives in Shady Cove with her husband Ray. They have a daughter Lisa and son Michael. Lisa married Tom Shaw of Klamath Falls. Dean lives in Anchorage, AK, with his wife, Kate, and two stepchildren, Sarah and Brian. Dean has his PhD in Special Education. Ann and her husband Ron live in Medford where they own a health food store. Her husband Ron is also a building contractor. They have three girls: Nicole, Erica and Kendall.