<!PUT PROGRAM HERE>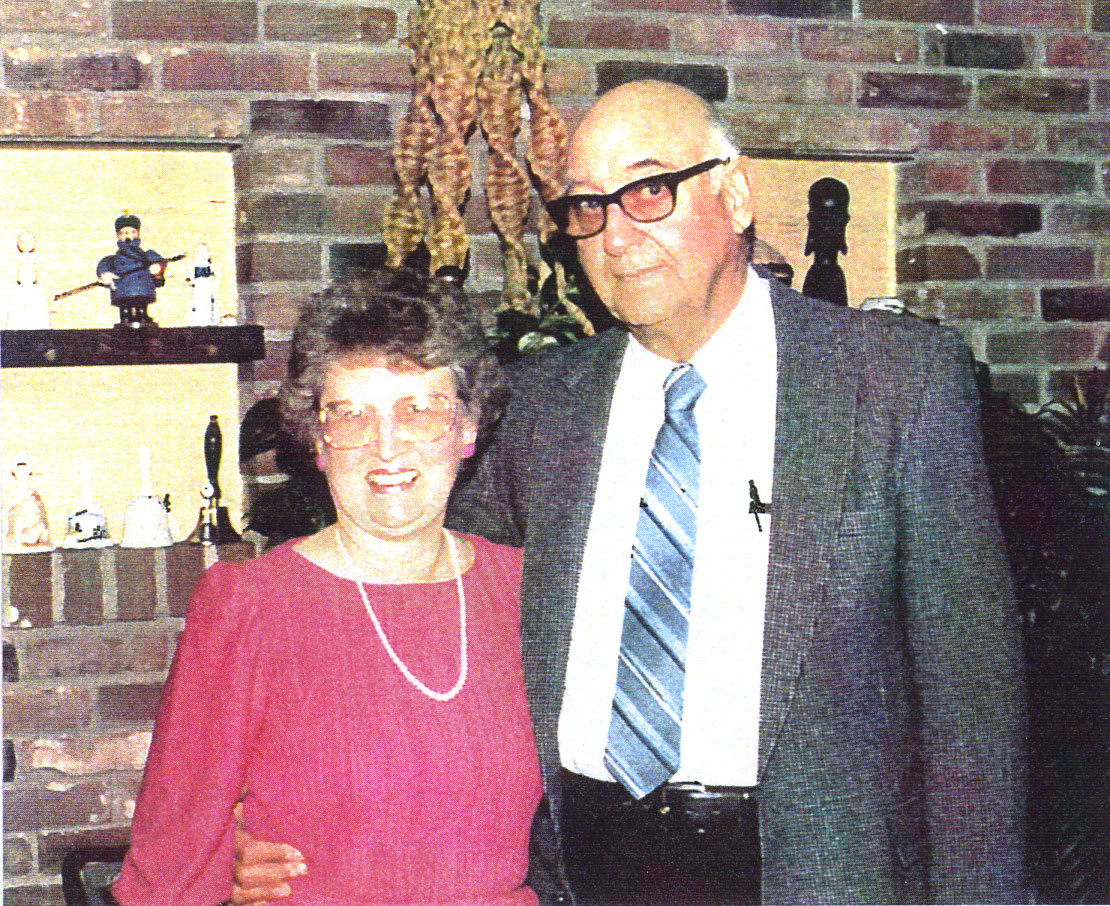 Eva Mae came into this world on Thanksgiving Day of 1927--November 24th. Her childhood was spent on a farm about 7 miles from Wausa, Nebraska. Her father passed away shortly after her fourth birthday but she does remember him, particularly the times he spent playing with her.

For the first eight grades of schooling she attended a little one-room schoolhouse just a quarter of a mile from her home. It was at the first part of her freshman year in high school that her mother remarried and they moved to town.

After graduation from Wausa High School with the class of 1945, she attended one year of college at Norfolk Junior College, taking a secretarial course. She worked for a time in Lincoln and later at Norfolk before going west to join her sister, Elaine, in San Fancisco. When her husband, Gene, was discharged from the service, they moved to Medford, Oregon, where Gene's folks were living. Ardythe then joined her in San Francisco. After they had worked there for a time they also moved to Medford.

In Medford Eva Mae met and married Dean Von Stein. They had three children--one son, Gary, and two daughters, Sharon and Karen. Her marriage to Dean ended in divorce in 1975.

Eva Mae worked for over 30 years at First Church of the Nazarene in Medford, starting as a secretary to the pastor, and later becoming the bookkeeper and office manager. At her retirement in 1990, the church sent Jim And Eva Mae to Hawaii for a ten-day vacation.

It was the first part of 1978 when Eva Mae met Jim Music of Susanville, California, through the efforts of his son and daughter-in-law who attended the same church in Oregon City and were good friends. Jim and Eva Mae were married on November 4, 1978, and settled in Medford after spending much time running back and forth between Susanville and Medford, selling his business and properties in Susanville.

In September of 1997, Jim suffered a stroke. He was also diagnosed with Parkinson's about that time. Her children felt it was time they sold their Medford home and move closer to them. This was accomplished the next year and they moved to Eugene in August of 1998, where two of her children live...(continued)...Eva Mae and Jim live in an "over 55" manufactured home park. It's a lovely park with many advantages and activities in which they can participate if they wish. Their neighbors are very friendly and their home is comfortable and overlooks a pond with a fountain. They continue to praise God for His leading them there and for His perfect timing.