<!PUT PROGRAM HERE>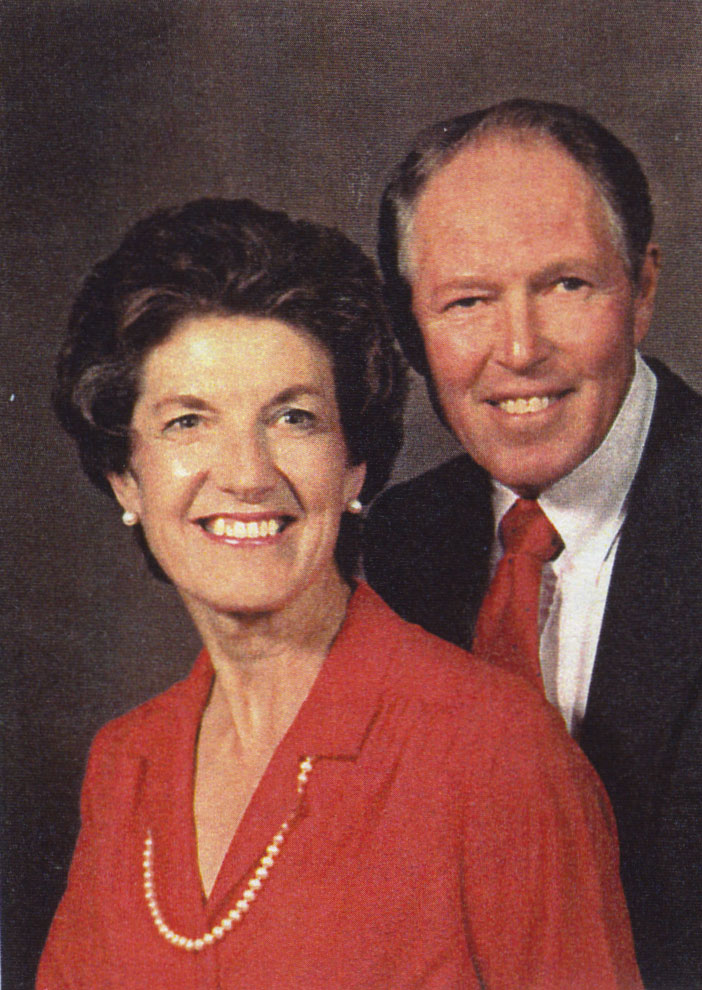 Marilyn and Don Hult

Marilyn Greenwall was the youngest child born to David and Marie Greenwall in 1931. She was born on the farm southwest of Wausa now occupied by Elwood Bluncks. Marilyn's father died when she was three months old, leaving her mother, older brother, Glen, and three sisters, Elaine, Eva Mae and Ardythe. Her brother died in 1935. Marilyn went to country school for her first four grades. In 1941, Marilyn's mother married George E. Anderson and the family moved into Wausa. George and his son owned Anderson's Store and over the years, Marilyn, her mother, and three sisters were all employed there. Marilyn and Ardythe started working as early as eleven and thirteen, by washing dishes in the soda fountain, which was in the store. This was on busy summer Saturday nights. In 1947, Marilyn started as a grocery clerk. Following George's death, Marilyn's mother moved to Medford, OR, where Marilyn's sisters were living.

Marilyn remained in Wausa to finish high school and lived with her Uncle and Aunt Evald and Esther Greenwall her senior year. In the 1940's, it was a popular pastime for yung people to roller skate. The Wausa "kids" would go to either the Plainview or Randolph rinks. It was at Plainview that Don and Marilyn first dated. That was in 1946, while Marilyn was in high school. Following graduation, Marilyn spent the summer with her family in Medford, OR, and worked in a clothing store there. That fall she returned to Wausa and married Don Hult on 10/30/1949. The wedding was at the Mission Covenant Church where Marilyn had been confirmed and was baptized when an adult. Don and Marilyn's first home was one that Don built in his spare time.

Don and Marilyn became the parents of four children: Colleen, Carol, David and Diane. The family was active members of the Methodist Church and in many community organizations. As a family, they enjoyed boating, swimming, water skiing, camping, and going on family trips. The family started the tradition of camping at Lake Sheridan in the Black Hills and that has been carried into the third generation. The three Hult daughters followed their mother's, Grandmother Marie's, and Aunts' tradition by working as clerks in Anderson's Store during their high school years. David worked with his father carpentering. In 1971-72, the Hult family had an exchange student, Burkehard Blank, from Germany. Carol spent a year abroad. After the children all graduated from high school and left home, Don and Marilyn hosted another exchange student, Larry Cerdan, of the Philippines.

Over the years, Don has built boats for a time and operated a marina with his brother, along with the carpenter trade. Marilyn did not work at the grocery store from 1950 to 1965 when she was home with the children. The Hults are soon ready to begin the next phase of their lives, that of retirement. Don's carpenter skills have taken him from Wausa to Alaska, New York, and Hawaii. Marilyn usually traveled with him on the working vacations. They both look forward to more travel, returning to Germany, Sweden, Alaska, and Hawaii, to visit and perhaps work, and spending time with the children and grandchildren.

Don and Marilyn have joined the Habitat for Humanity Program, which is a non-profit Christian ministry dedicated to helping people to have a simple place to live. The Hults feel that God has richly blessed their lives and that serving their fellow man by donating time and labor would help show their gratitude they feel.

Their oldest daughter, Colleen Marie, married Michael Merle in Hawaii in 1977. They had two sons: Casey and Gabriel. Casey works in construction and Gabriel is in the National Guard. Colleen sews professionally for shops and private customers. Her swimwear designs were featured in the magazine, Honolulu, in 1968. Her Hawaiian name, Cali'ana, is what she uses on her clothing labels. Carol Hult married Paul Craig and had three children: Marie, and twins Hanna and Heather. Carol does creative writing and has had her work published and won prizes. She also teaches at the University of Alaska. She also enjoys ten-kilometer races, marathons, and mountain climbing races. They live in Anchorage, Alaska. David Hult married Kathy Liebbrandt. They live at Gothenburg, NE, where David has a private family practice at the Gothenburg Clinic. They are the parents of three children: Elizabeth, Daniel and Emily. Another daughter, Rebekah Joy was born 10/15/1989 and passed away 10/26/1989. Diane Hult married Donovan Munter in 1980. Don is a farm manager at Schuyler, NE, and Diane has a childcare service in her home. They are the parents of two daughters: Melissa and Kristy, and one son: Jordan.