<!PUT PROGRAM HERE>
excerpts from
THE DAHL FAMILY STORY
by Beth Holmquist Greeno
Erik Janson Dahl
Erik Dahl was born 9-26-1855, to Jan Eric Anderson and Charlotta, in Folkarna Parish, Kopparbergslan, Dalarna, Sweden. He and his 2 sisters, Anna and Charlotta, emigrated to America. Charlotta was married to Anders Greenwall. Anna never married and as was the custom then, lived with whichever Dahl or Greenwall relative needed help.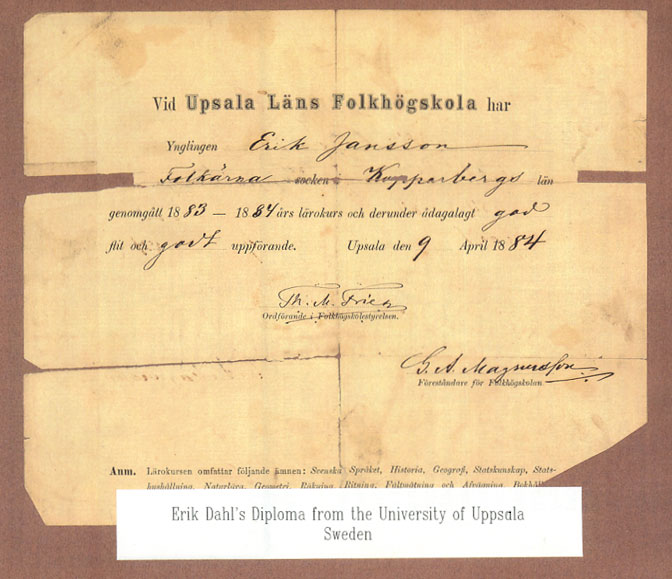 Erik Dahl graduated from the University of Uppsala, Sweden and came to the U.S. as a young adult. It was then that he changed his name to Dahl in memory of his Swedish home Dalarna. I found Erik's Naturalization Papers at the Stanton County Court House.
He eventually moved to Bega, a Swedish settlement near Stanton, Nebraska. I found it interesting in reading about the History of Bega, and what my Great Grandparents would have endured to settle there. Most of the settlers came from Mora, Sweden. They sailed across the North Sea, crossed England to Liverpool by railroad, and then sailed across the Atlantic Ocean to New York City. From there they went by railroad which extended as far as Fremont did. From Fremont they came in a lumber wagon drawn by horses. The Swedes filed for homesteads sight unseen. Although the families brought some food with them, each family brought along considerable clothing, which was carried, in a large family trunk.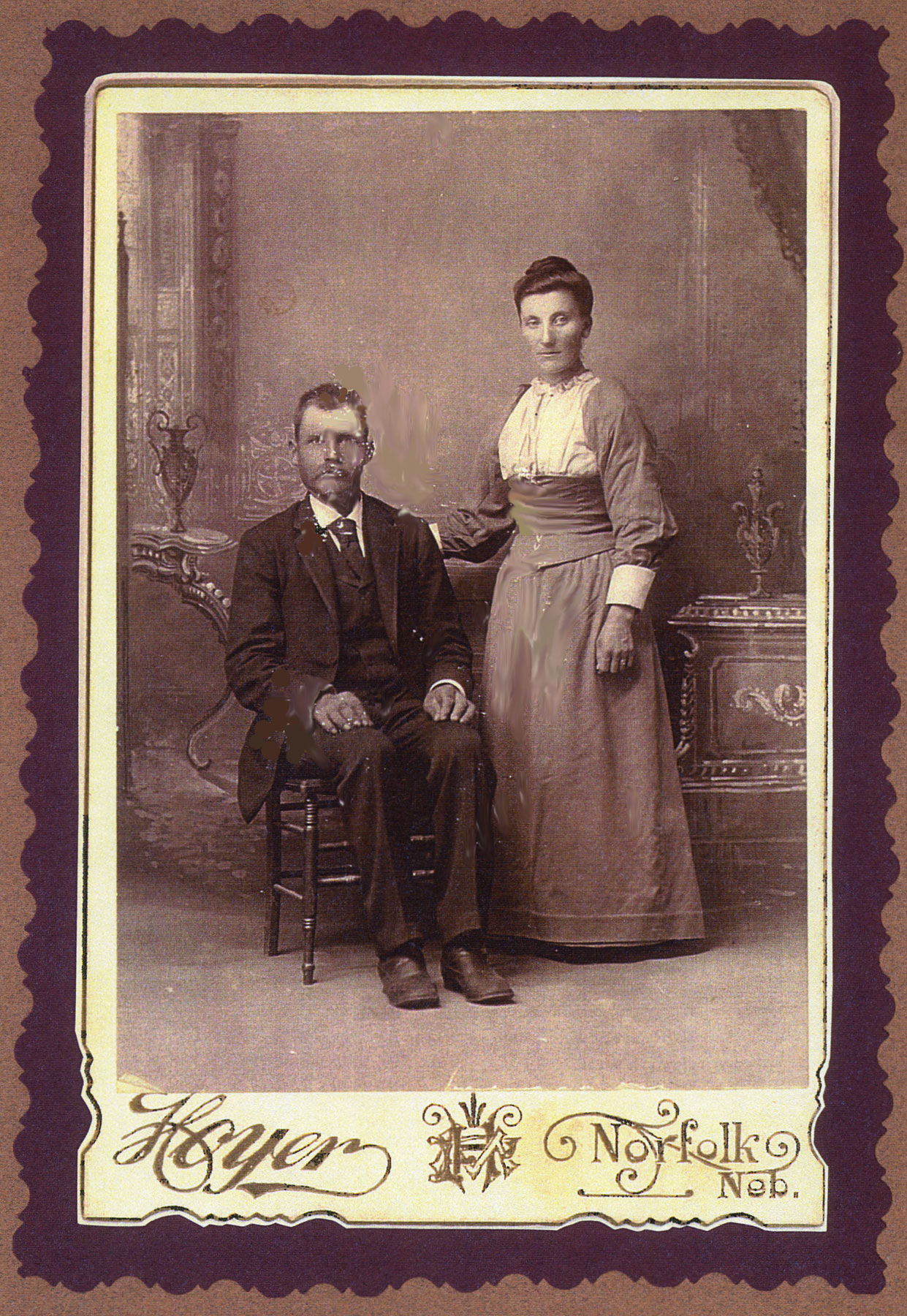 Erik and Emma Dahl
I have the trunk that Grandma Emma came to America with. It still has the original stamps on it from the ship she came over on. Her father used a nail and embedded her name on top of the trunk. The people lived in dugouts. Very little furniture was necessary and what they had was hand made. The tools were the shovel and spade to test out the different kinds of soil, a breaking plow for the soil and a one-horse cultivator. They produced watermelons, pumpkins, wheat, and corn for seed. They would have to travel to Wisner for the closest mill. All money had to be earned. Money at the time consisted of script for such pieces as a penny, nickel, quarter, and dime. The paper money was soon changed into coins. No money center was necessary but a small shack where the Safeway Store now is in Norfolk (Third and Norfolk Ave.) was used as a bank.
Their hardships consisted of grasshopper plagues, prairie fires, hail and drought. Because of the prairie fires there were few, if any trees. They endured many blizzards. There was no church. The schoolhouse was used for religious services. A Swedish minister from Wisner delivered services and later a minister from Wakefield. Roads were mostly trails leading to the places of business in Stanton and Norfolk. The Omaha Indians passed over this country at the time the country was first settled. They usually camped for two or three days during which time they liked to trade with these early settlers.
On July 5, 1892, Erik married Emma Larsdotter, who had previously come from Safnas Parish, Dalarna, Sweden. Emma came to America in a boat. Emma taught herself to read English by comparing her Swedish Bible and English Bible, but Swedish was the language spoken in the home. While the Dahl's still lived in Bega, their children, Albert and Amy were born. John Greenwall (Erik's nephew) lived with them and went to school in Bega.
Dahl family farm
In 1900, the Dahls moved to a farm south of Wausa. Erik Dahl was a skilled carpenter. He purchased lumber in Omaha when they demolished buildings at the Omaha World's Fair and had the lumber shipped by train to Wausa and then hauled by wagon to the farm. Erik built all the buildings on the farm with this lumber. The family lived in a small building, which later became the chicken house, while the barns and house were built. Erik was a strong Baptist and wanted to start a Baptist church. They held meetings in his house where he wrote sermons and preached.
Mr. and Mrs. Dahl were members of the Swedish Mission Church and traveled to town by horse and buggy to attend church, sell the farm products and buy groceries. When the Dahl children started Bunker Hill School they couldn't speak English and were known as "Big Swede" and "Little Swede". Several of their Greenwall cousins stayed with the Dahls when they first came from Sweden and attended Bunker Hill School, too, in order better to learn the English language. In 1921, Erik and Emma Dahl moved to a home, which Erik had built in Wausa. Erik died in 1922 and Emma died in 1946. They were considered early pioneers of Wausa, Nebraska.
On the following pages you find Flyttningsbetyg papers for Erik. These are the official exit permit, issued by the pastor of the parish in Sweden from which the immigrant came. It is an important document, since technically no Swede could leave his home parish without this permit. It gives the full name of the person, his date of birth, his place of birth, character reference, his knowledge of the Catechism and the Bible, probably the name of the parish to which he moved, or if he came directly to America, the destination is given as merely Norra Amenka, since many did not know precisely where they were going. This type of document is extremely useful in providing the pertinent information from which to proceed directly to Sweden.
Unfortunately many of these documents have been lost through the years, particularly at times of settling estates, when the documents, written in Swedish, often were destroyed. We are lucky enough to have these papers -Grandpa Erik Dahl kept all his important papers in a leather pouch, which my mother gave to me when I started to research our Heritage.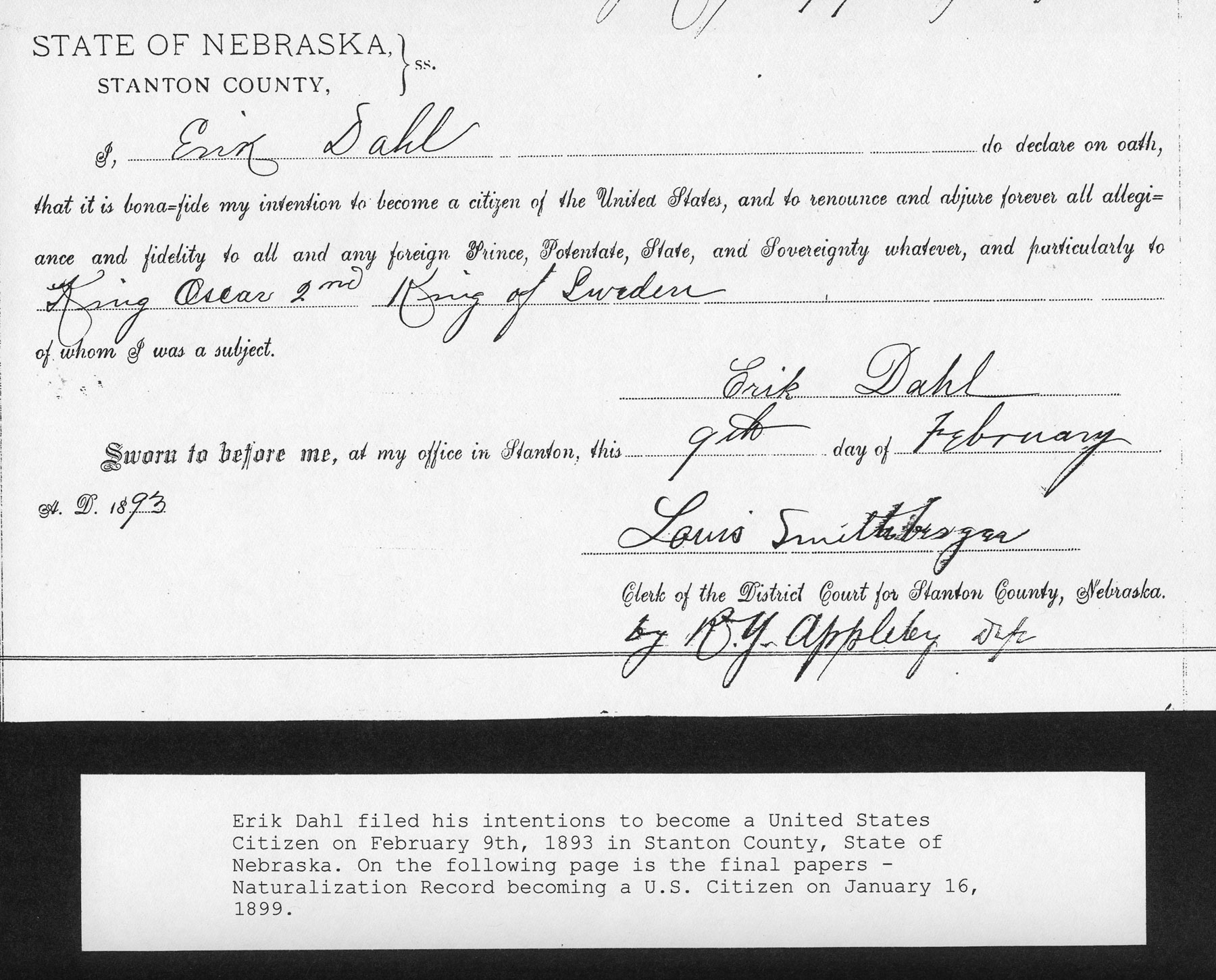 Also in this leather pouch, I found a ticket with the White Star Line which is dated June 22, 1888. It has the Steamboat name of S.S. Britannic, and "VACCINATED" on the front of the ticket. On the back of the ticket it reads:
PASS. Keep this card to avoid detention at quarantine, and on railroads, in the United States. Man bewahre diese Karte Wohl auf um langwierigen Aufenthalt in quarantaine und auf Eisen-bahnen in den Vereinigten Staaten zu vermeiden. Bahall detta kort for att undvika uppehall i quarantaine saint drojsmal pa jernvagarne i Forenade Staterna. II faut garder cette carte afin d'eviter toute detention dans la quarantaine et sur les chemins de fer des Etats-unis de 1'Amerique. Bisogna ritenere con se questa carta onde evitare ogin detenzione di quarantine e sopra le ferro vie degli Stati Uniti d1America.
The house that Erik Dahl built in Wausa in 1921 is located 1 block north of the Commercial State Bank and 2 blocks east. On the 2nd block it is the 3rd house on the right. It was considered a rather large home - having a basement, main floor with a bedroom and an upstairs with three bedrooms.
This house brings back so many memories to me. I always loved to hear my mother talk about the years she grew up in that house. One of the most favorite things I remember is the smell of freshly baked food at all times. My Grandfather, Archie, was such a great cook and always had cookies and home made doughnuts around. We would love to stay at Grandma and Grandpa's and I always thought it was very special to sleep in my mother's room that she shared with Aunt Marian. My cousins, Pam, Kathy and Connie would also spend the night. We would go into the spare bedrooms upstairs, and get into the Swedish trunks in the closets and play dress up with our Great Grandmother Emma's and Great Aunt Anna's clothes.
Going through some papers of Great Grandpa Erik's, I found a small notebook that he had kept. In it was a list of "Expenses on the house in Wausa". I found it very interesting at the cost of the materials and what a good record he kept of everything. It was a beautiful house when my grandparents lived in it. The memories will always be cherished and never erased from my mind.
* * *

Anna Jansdotter Dahl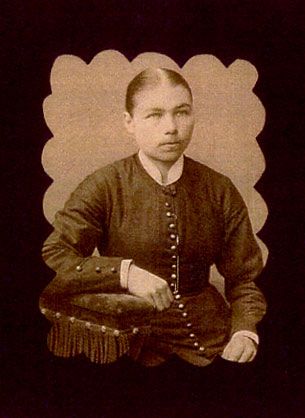 Anna Jansdotter Dahl was born December 11, 1861, to Jan Eric Anderson and Charlotta in Folkarna Parish, Dalarna, Sweden.
She came to America to the home of her brother Erik Dahl, in the year 1898. She returned to Sweden again in the year 1901, again returning to this country in the company with her sister and family in the spring of 1903. She came direct to the community of Wausa, where she made her home part of the time with Erik Dahl, John Greenwall and her niece Mrs. Anna Nordstrom.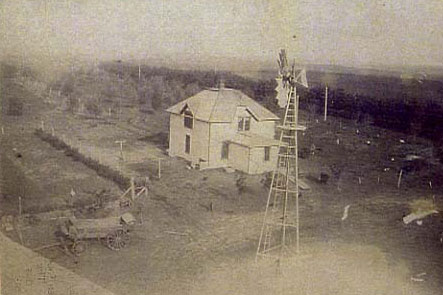 The Dahl farm in Anna's day
She would go to any relative's home that would need her help. During her visit to Sweden, she was operated on for cancer, and soon after her return to America had another operation when her right arm was amputated. She was a sincere Christian, leading a sweet, unselfish Christian life as far back as any of her relatives and friends could recall.
* * *
The children of Erik and Emma Dahl: Albert and Amy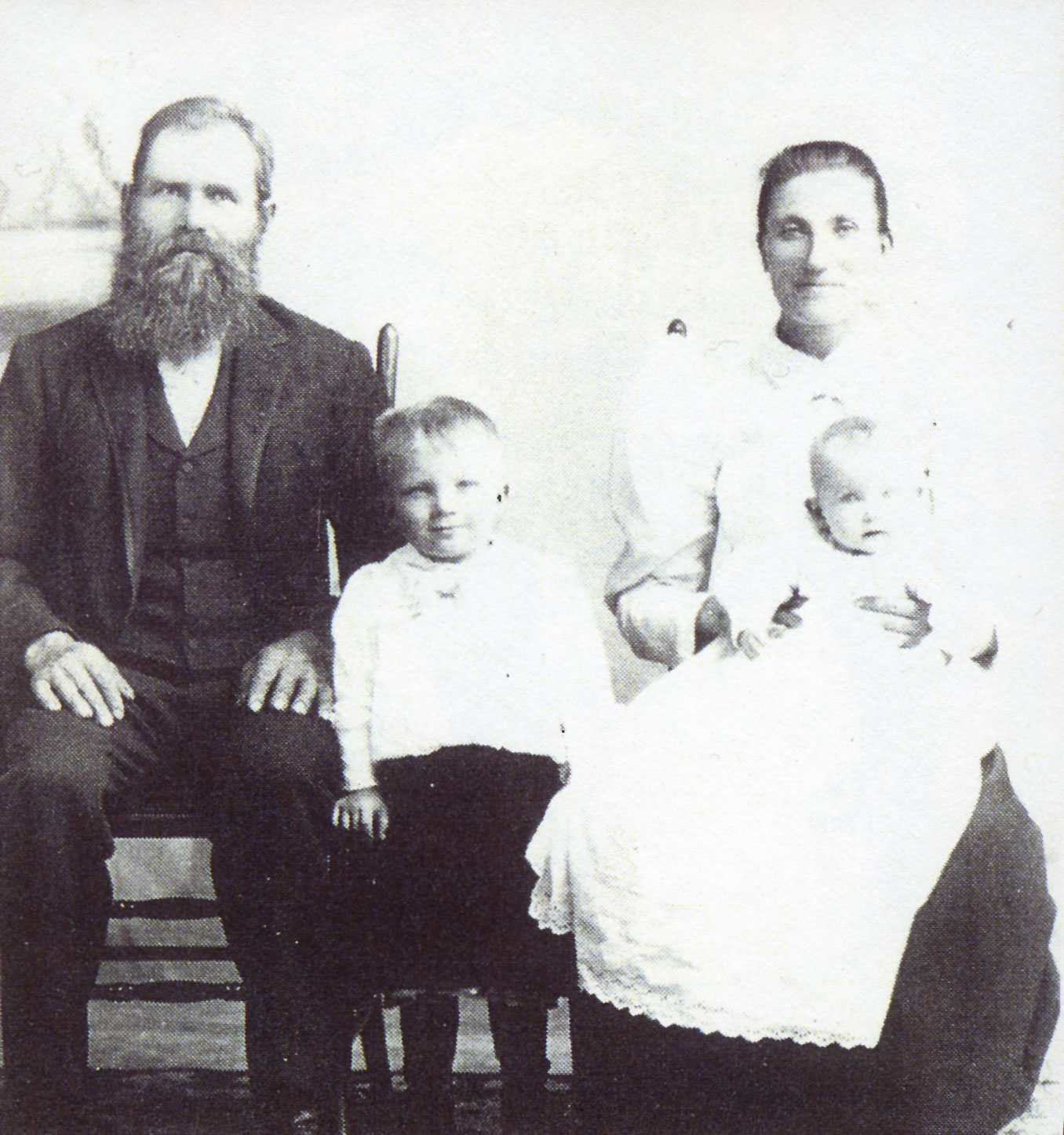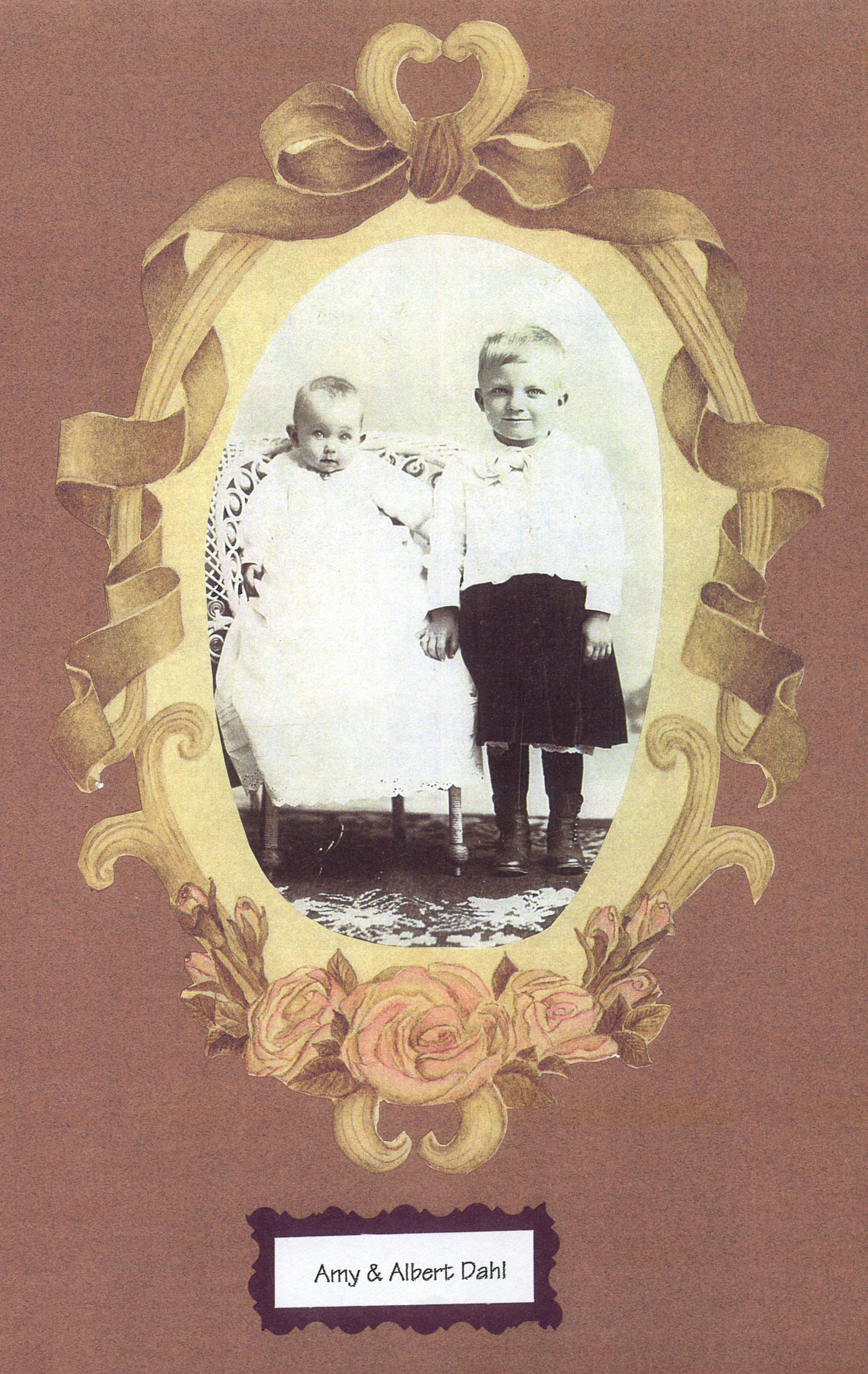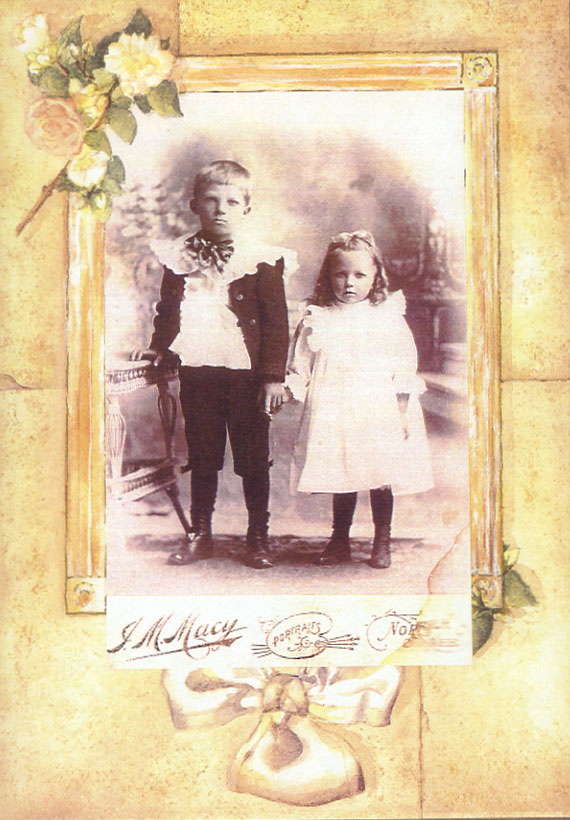 * * *
Albert Dahl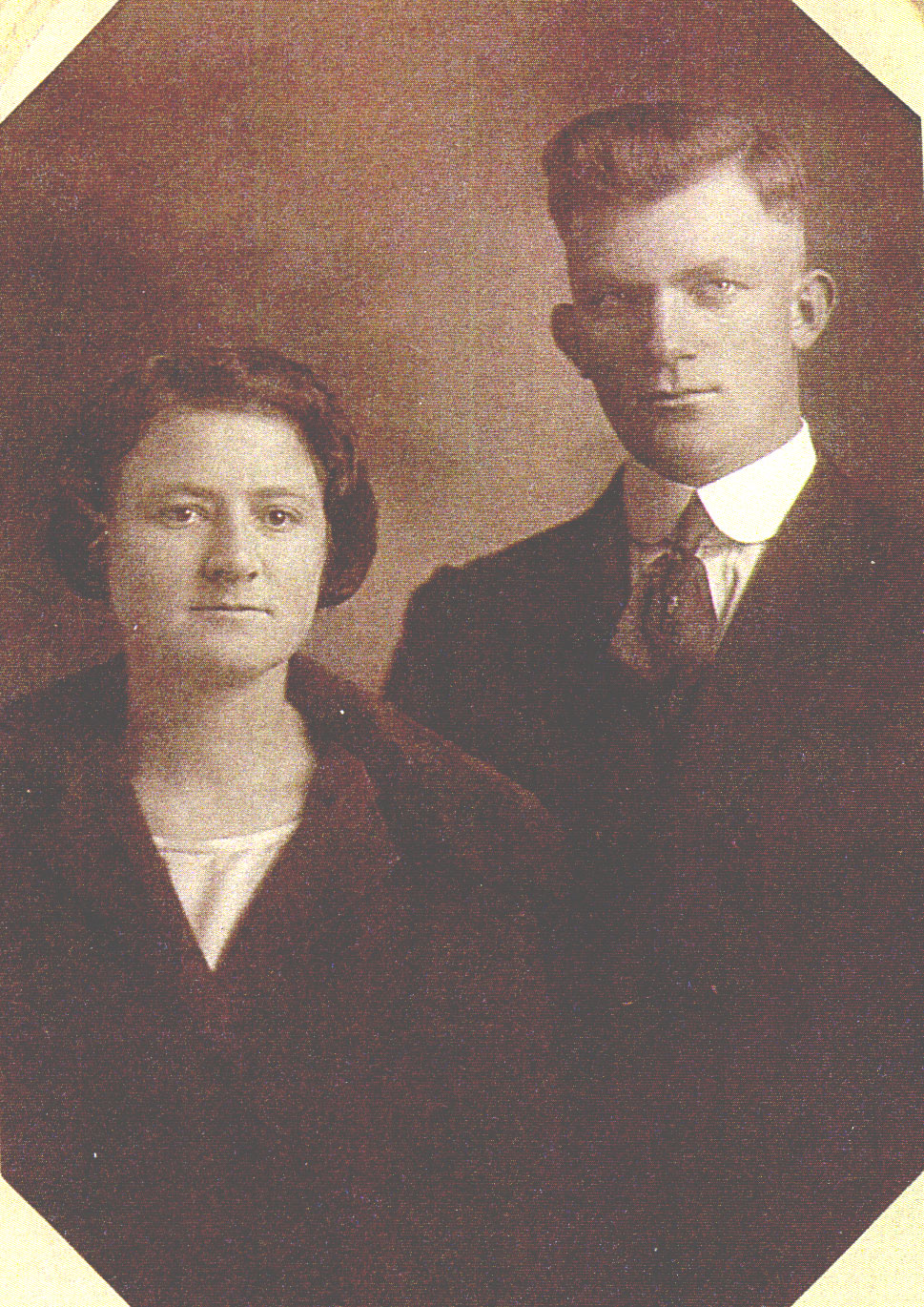 Albert Dahl, son of Emma and Erik Dahl, was born 8-19- 1893 at the Bega Settlement near Stanton, Nebraska. He went with his parents at the age of seven to the farm located south of Wausa where he spent the majority of his life. He received his education in the country school.
On 12-14-1921, Albert married Bertha Behrend of Rural Wausa. They farmed the Dahl home place for 34 years. Their two children, Archie and Arlene, grew up on this farm. Albert and Bertha moved to Wausa in 1955, and Albert lived there until his death on 1-26-1976.
Albert and Bertha lived in the house next to Archie ; Amy (Albert's sister) Prather's in Wausa. I remember as a young girl loving to go to their home - they always had something baking and kept a large garden in their back yard. Their garden and Grandpa Archie's garden took up half the block. We always loved helping in the garden, especially when the peas were ready to pick! We would usually eat half of them before they went into the bucket.
* * *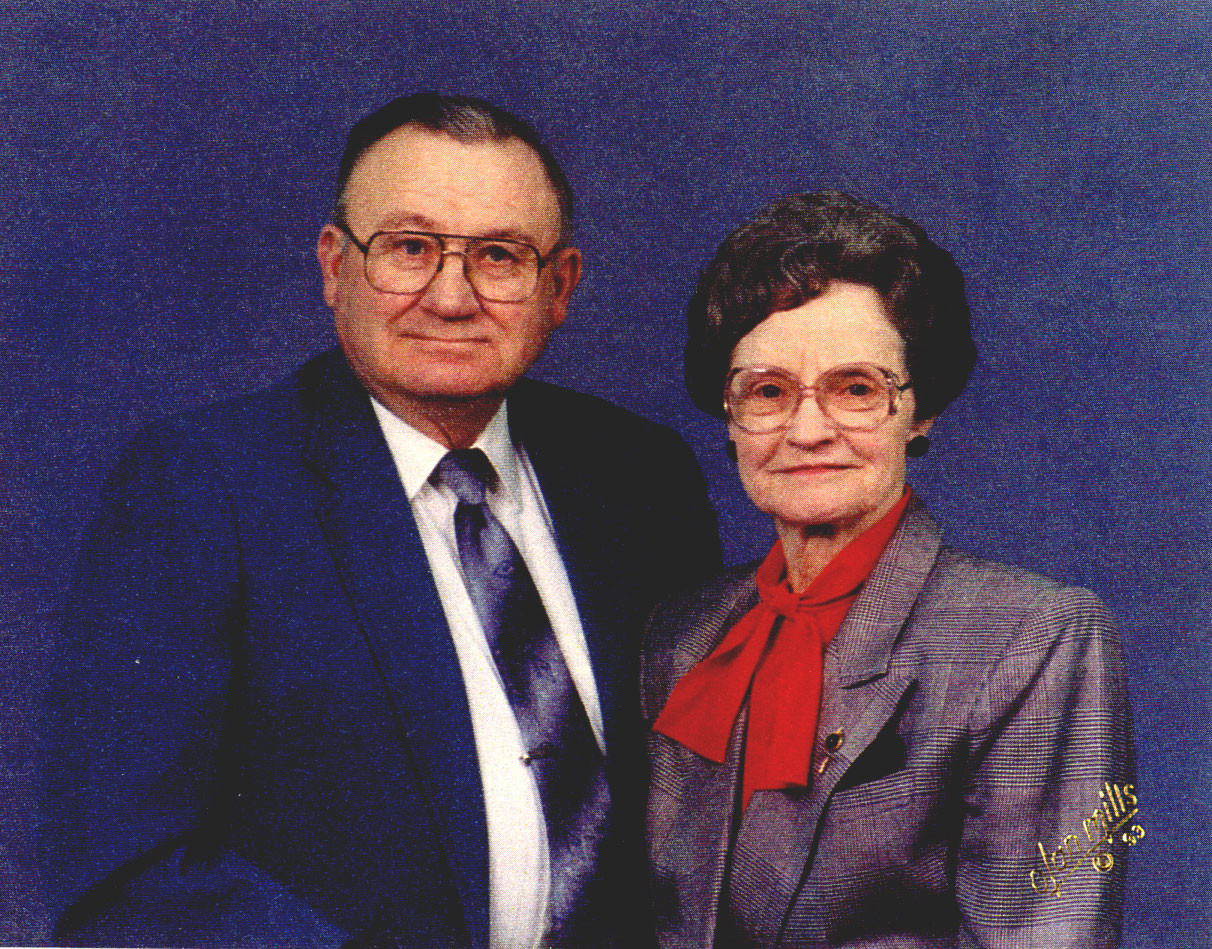 Archie and Irene Dahl
Archie Dahl, son of Albert and Bertha Dahl, was born 3-6-1923 on the farm, which Grandpa Erik Dahl came to when he moved here from Hoskins. Archie attended a country school nearby his home and then went to McLean High School. After finishing high school, Archie stayed home and helped with the farming and taking care of the livestock, he did not care to go on to school.
On March 17th, 1948, he met Irene. After seeing her for two and a half years they were married on October 17, 1950. Albert and Bertha moved into Wausa and Archie stayed on the home place to farm. They continued to farm until 1989 and in 1990 had a sale. Archie and Irene stayed on the farm until January of 1992 and then moved into Wausa. In August of 1994, Irene had hip surgery of which she never recovered. She passed away in November. The next two years were very difficult years. Archie started taking bus tours with Ed Ermells from Bloomfield. They take about four tours a year, which is fun and interesting.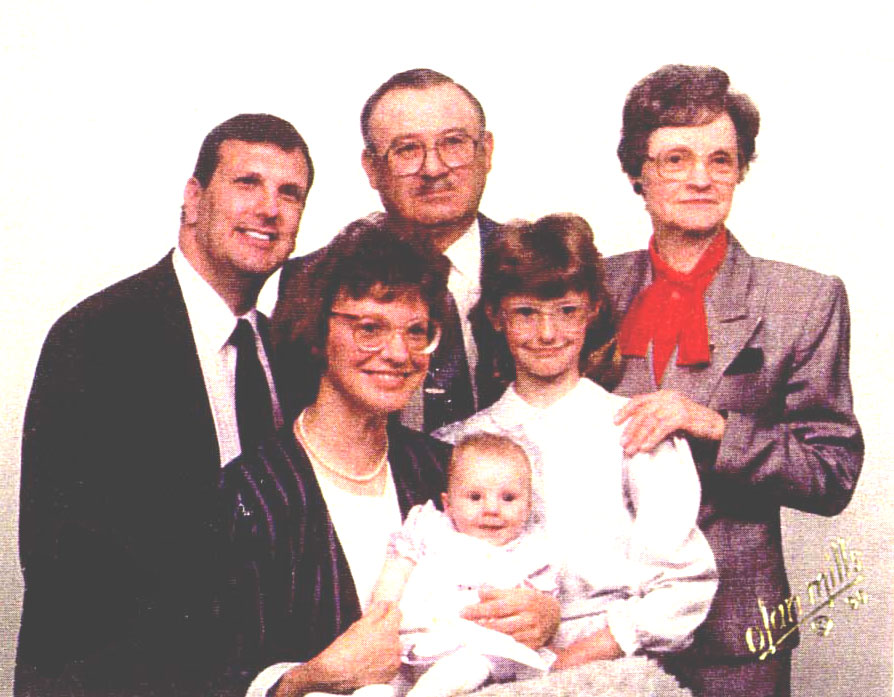 Joe Botsford, Archie and Irene, Patricia Dahl Botsford, Allison and Angela
Archie and Irene had one daughter, Patricia Ann, born 12-10-1954. She graduated from Osmond High School in 1973. She was raised on the Dahl farm her great-grandfather had built. Following her graduation from Osmond High School, she attended Northeast Nebraska Technical Community College, where she became a Licensed Practical Nurse in 1974. She moved down to Omaha, Nebraska and worked at Bishop Clarkson Memorial Hospital. While she was working at Clarkson Hospital, she attended Bishop Clarkson School of Nursing anc received her Registered Nurse degree. She worked at Clarkson Hospital from 1974 to 1990.
In 1979 she married Joe Botsford from Janesville, Wisconsin. Their daughter Angela Kristine Botsford was born in 1984 and their daughter Allison Marie Botsford was born in 1990. The family moved to Lincoln, Nebraska in the summer of 1990. Joe works for the Nebraska Department of Motor Vehicles, Patty works for Lincoln's Saint Elizabeth's Regional Health Center Hospital as a surgical nurse. The family is active in Trinity Methodist Church and other community activities.
Angela is a Cellist involved in numerous musical activities including Southeast High School orchestra, Lincoln Youth Symphony, church music ministry, and pipe organ lessons. Allison is an active 4th grader starting youth sports programs sponsored by the YMCA. Patty teaches Sunday school at Trinity Methodist Church and enjoys her job as a surgical nurse. Joe is involved with several organizations that are associated with his job in the information systems division of motor vehicles including National Management Association Nebraska State Government Chapter, and the American Association of Motor Vehicle Administrators.
* * *
Arlene (Dahl) Schultz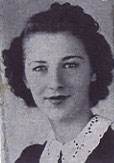 Arlene Amy Dahl, daughter of Albert and Bertha Dahl, was born April 15, 1929 at Grandma Dahl's house in Wausa. The roads were too muddy to take a chance in not getting the Doctor to the farm. She grew up on the Dahl homestead south of Wausa. She attended Bunker Hill #59 Pierce Co. Country School and also attended Wausa High School and graduated in 1944. Arlene attended Commercial Federal Business College in Omaha. She worked for Beckenhauer Bros, a building contractor in Norfolk.
Arlene married Floyd Schultz on October 10, 1950. The lived in St. Edward where Floyd and Arlene worked for the phone company. On September 24, 1952, a son Ron was born. They moved to Cozad, Nebraska where Floyd worked for the Phone Company and Arlene worked in a Bank. Later she worked for the City of Cozad.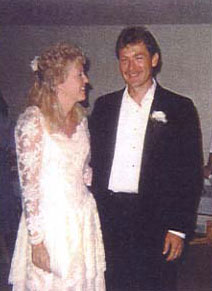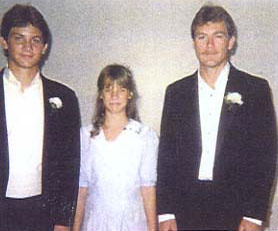 Ronnie and Sheila; Jeremiah, Nicole and Ronnie
Ron graduated from Cozad High School and attended colleges in Kansas. He is married to Sheila. Ronnie has two children: Jeremiah and Nicole. Arlene was diagnosed with inoperable cancer of the esophagus in July 1982 and died in May of 1983.
* * *
Amy (Dahl) Prather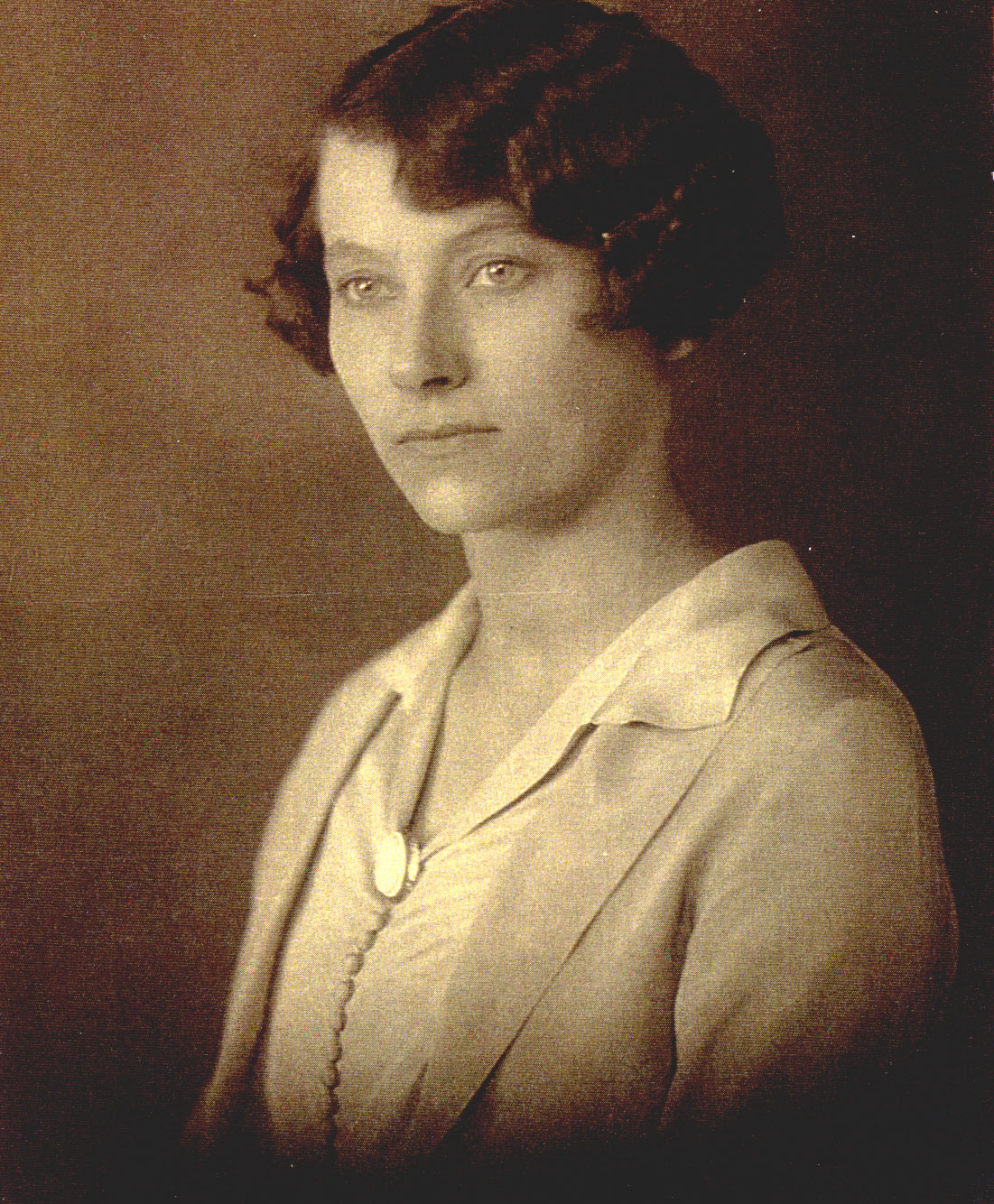 Bega, Nebraska, was a Swedish community homesteaded in 1870 by Swedish emigrants. Swedish was the only language spoken in her home so she had to learn the English language through school.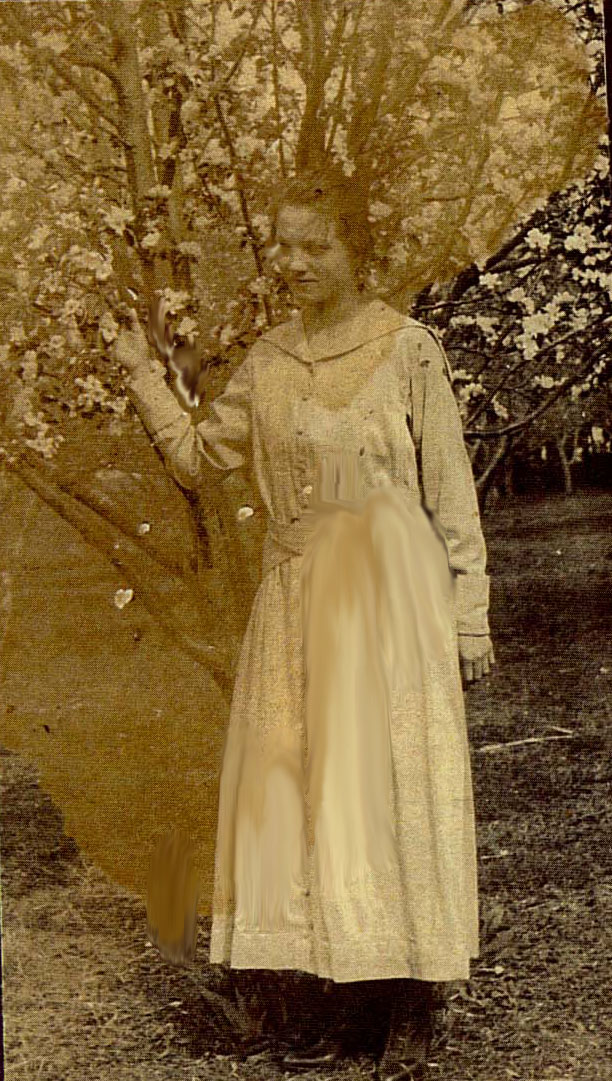 Her father graduated from Uppsala University in Sweden and could read three languages. He taught Amy to read and enjoy the classics in these languages also. In 1900, her parents moved to a farm south of Wausa. Amy married Archie Prather on March 15, 1927 at Pierce, Nebraska.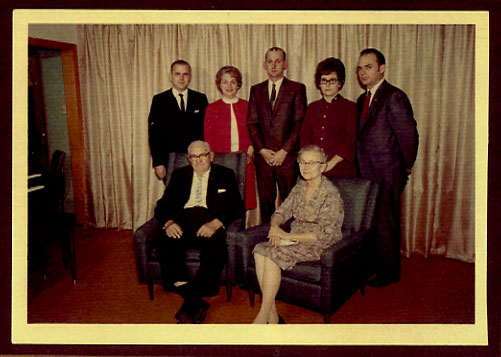 Archie and Amy with Ralph, Ida, Arnie, Marian and John
My memories (Beth, a grand daughter) of Grandma Amy are very endearing. She was very soft spoken and never spoke harshly about anyone. She loved having her grandchildren around her - we played lots of games: Dominoes, Cats in the Cradle with string, Scrabble, etc.... In earlier years she would sew for us. One year my cousins, Pam and Kathy Prather and I, played a trio on the piano at a recital and Grandma Amy made us matching outfits! She made all of our Barbie clothes for our dolls. She would sit for hours teaching us to sew and crochet. (Even the boy cousins would try their hand at it!) Grandma had a Swedish Bible and we would beg her to read it to us in Swedish and then we would try to copy what she was saying. A lot of my birthday parties were held at their house and Grandma would make an Angel Food Cake with a doll in the middle and the cake looked like the dress.
* * *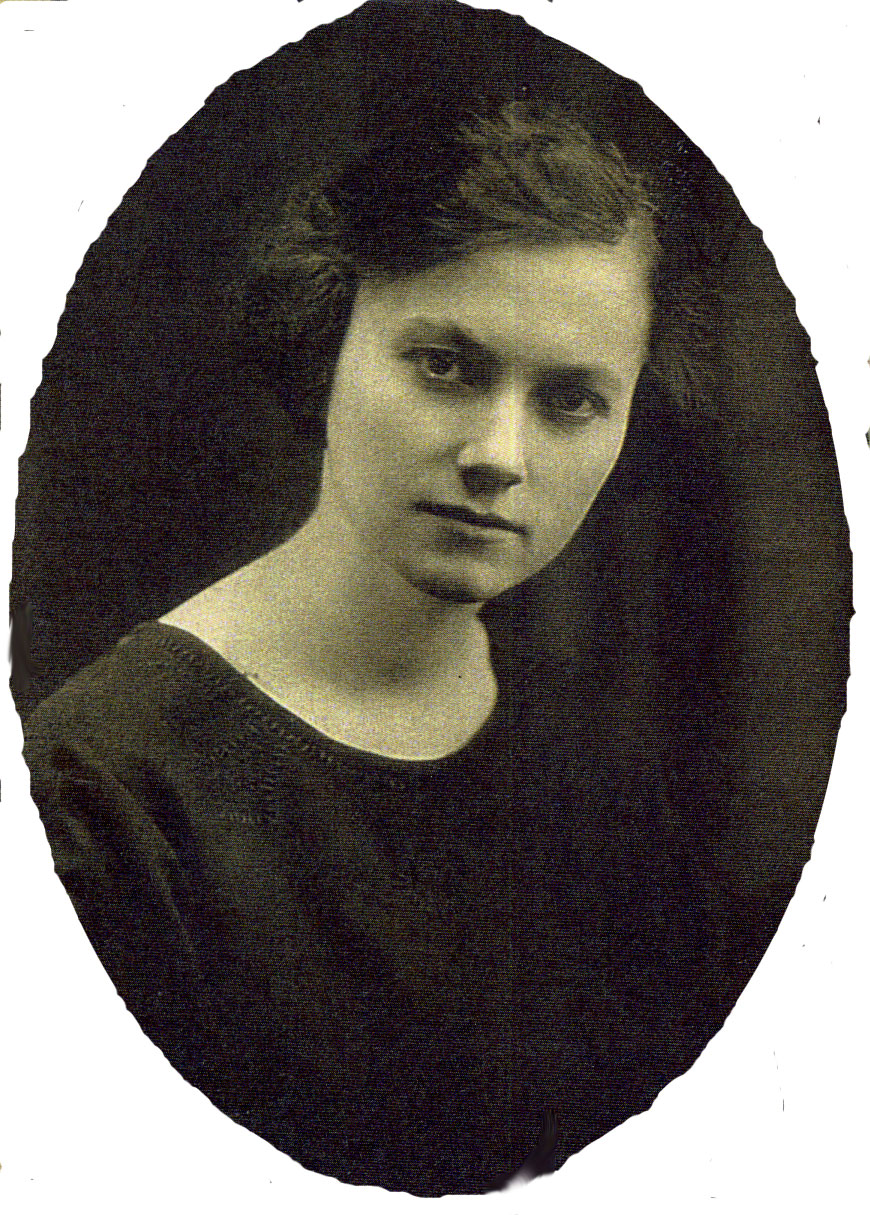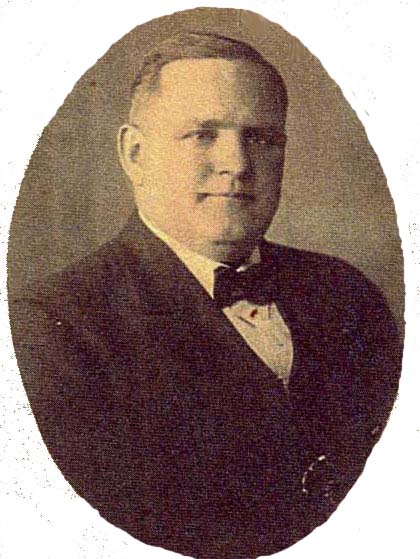 Amy and Archie Prather
I remember Grandma Amy telling us stories about her parents and Aunt Anna and going through her cedar chests upstairs looking at all the treasures! Another enjoyment was to play dress up in some of the old Swedish clothes found in the cedar chests. Grandma and Grandpa lived in the house that Eric Dahl had built in Wausa. It was a large home with three bedrooms upstairs and one bedroom on the main floor. The basement had a room just for storing canned food from the garden. We loved the kitchen - it had a big pantry and was always filled with freshly baked goodies. The bathroom had an old claw foot bathtub that you could fill so full!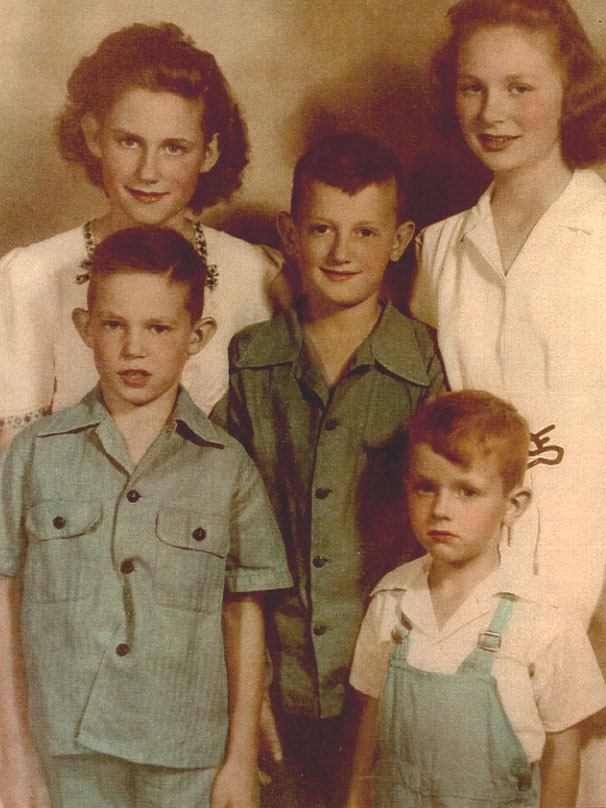 The Prather children
I received Grandma Amy's cedar chest after she had passed away - it went through the tornado that took our home in 1975. My father-in-law, Delmer Greeno, found it in pieces and put it back together for me. It will always be treasured and passed onto future generations! Grandma became ill in her later years with Parkinson's and had to walk with a walker when she became fragile. My mother and I cleaned and helped in any way we could. Grandma was a true inspiration - always very happy and very religious and a very loving person.
* * *
Ida (Prather) Holmquist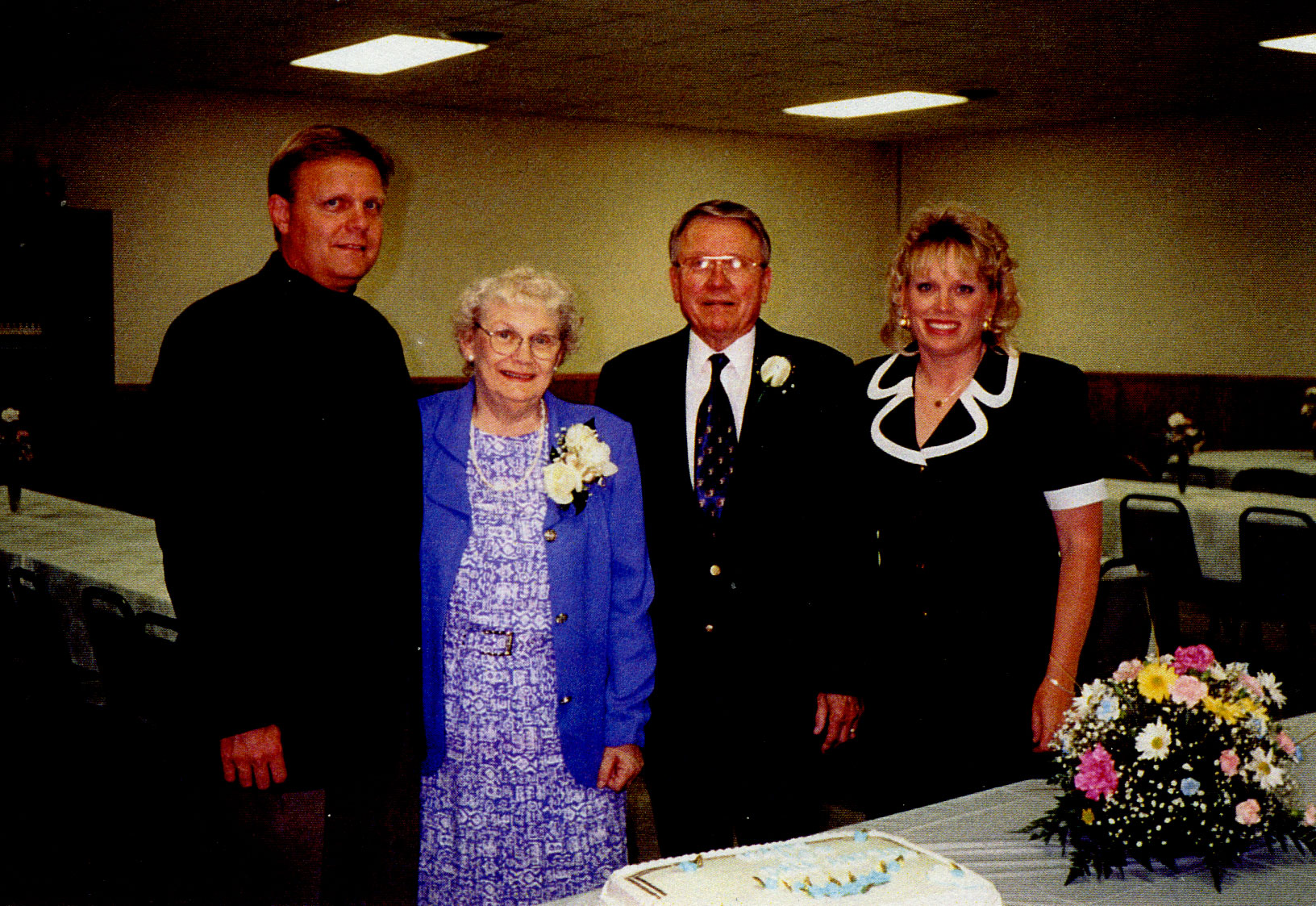 David, Ida, Dale and Beth (who is the author of this book)
Janet Ida Prather, daughter of Archie and Amy Prather, was born 12-06-1927. She was born at the Wausa, Nebraska, home her Grandpa Erik Dahl had built. She was named after her Grandma Ida Burgess Prather and always has gone by middle name, Ida. Ida was confirmed in the Evangelical Covenant Church and has been a life long member. She has been a Sunday school teacher and active in Covenant Women through out the years of attendance. She also sang in the choir and sang with her sister and Greenwall cousins.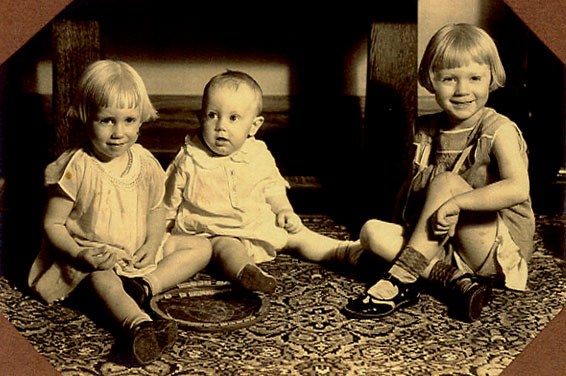 Ida, on the right
Ida attended grade school and high school in Wausa graduating in 1945. She attended Wayne State College for two years. Ida taught in Bloomfield Public Schools for two prior to her marriage to Dale Holmquist in 1949. She a resumed her teaching career in 1963 at Wausa, Nebraska. Ida went back to Wayne State to get her Degree. She taught 33 years and was the Elementary Coordinator for 25 years. May 1992, she retired from a teaching career. Her children David and Beth, hosted a surprise open house for her, which was well attended by family, students and friends. Ida married Kenneth Dale Holmquist on May 27, 1949 at Wausa, Nebraska. Dale the son of Ernest and Ruth Holmquist. He was born on a farm 1 mile south of Wausa, attended High Prairie country school in Cedar County, and WHS, graduating in 1942. He served in the U.S. Navy during World War II for 31 months. He served in the Naval Armed Guard in the European Theater of War on an oil tanker and later on the air craft carrier, USS Bunker Hill. After the war, Dale returned to the Wausa community and began farming. He lived on the farm for 61 years, until Dale and Ida built a new home the south side of town in Wausa and moved in 1990, when he retired. Dale passed away on May 14, 2001. Dale and Ida have two children: David Kent and Beth Elaine. David married Rhonda Heitman. They both have teaching careers in Houston, Tx. David is a School Administrator (Coordinating Principal of a school with students) and Rhonda teaches High School Algebra.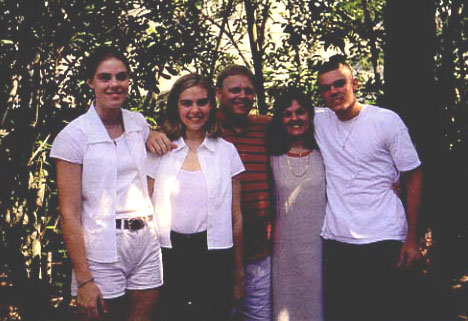 Amber, Kendra, David, Rhonda and Michael
They have three children: Kendra, Amber and Michael. Kendra graduated from the University of Nebraska in Lincoln, Amber, is attending the University of Nebraska in Lincoln. She represented Team USA on the International Team in Mexico In this event their team received the Gold Medal. She has full scholarship and plays volleyball for the University of Nebraska, where she became an All-American. She has broken many Big 12 and Nebraska records. They were the National Champions in 2000. Michael is attending Houston Baptist University in Houston. He also has a full scholarship and plays basketball and baseball for the University.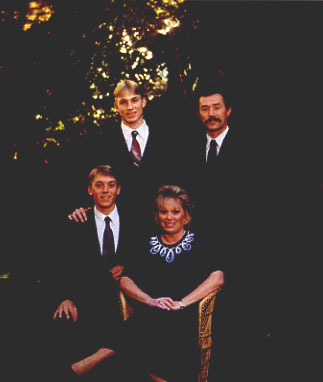 Jason, Warren, Kelly and Beth
Beth married Warren Greeno, and they live in Loveland, Colorado. Warren has been employed as a Wal-Mart truck driver for the past 19 years and Beth is employed by Dr. Stowers as the front office manager. Her main interest besides music, is doing family research on every branch of her and her husband's families. Beth and Warren have two children: Jason and Kelly. Jason works at Celestica in Fort Collins, Colorado. His main interest is in computers and his job has enabled him to excel in it. He is also in the process of rebuilding a 1970 Boss 302 Mustang. Jason married Heidi Peitz on July 4, 2001. Kelly entered the Navy in August of 1998, and is studying Aviation Technology. He is stationed on the U.S.S. Constellation Aircraft Carrier in San Diego, California. He also rebuilt a 1970 Cougar Eliminator (one like his father had growing up). Kelly married Priscilla Castillo on November 18, 2000.
David and Rhonda and Warren and Beth hosted a 50th Wedding Anniversary Party for their parents the summer of 1999 (picture above).It was attended by family and friends. Dale and Ida have enjoyed raising two children and especially enjoy watching their five grandchildren grow up.
* * *
Marian Amy (Prather) Koehn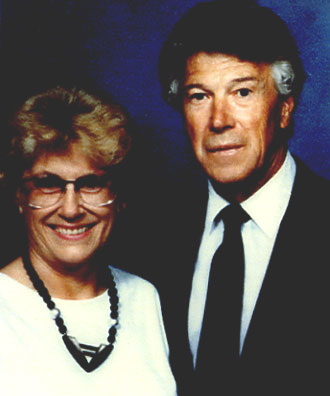 Marian (Prather) and Lowell Koehn
Marian Amy Prather, daughter of Archie and Amy Prather was born 04-07-1929. She was confirmed in the Covenant Church, graduated from WHS in 1946, and from Wayne State College in 1950. She taught business in the Bancroft, Osmond, and Fremont school systems. Marian and Lowell Koehn of Pierce, Nebraska, were married in 1951 while Lowell was in the CIC in the U.S. Army. After his discharge, both taught in the Osmond school system. The Koehns moved to Fremont, Nebraska, in 1966 where Lowell was a field representative for Allied Chemical Corp. In 1977 Lowell and Marian moved back to Osmond and reside : a new home that was built on the north side of town. are the parents of two sons: Scott and Bradley.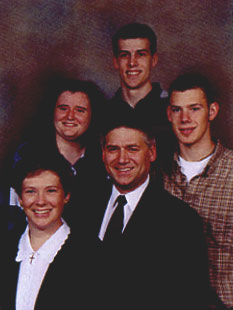 Stacey, Matthew, Aaron, Faye & Scott; Brad, Amy, Amanda, Andrew & Terri
Scott married Faye Alien and they have two children: Matthew and Aaron. Scott is a C.P.A. and his wife Faye is the church secretary in Lincoln, Nebraska. Matthew married Stacey Shea. They reside in Lincoln. Matt works at Duncan Aviation and attends the University of Nebraska. Bradley married Terri Strong and they have three children: Amy, Andrew, and Amanda. Brad is an art teacher and Terri works for Delta Airlines. Amy is now attending the University of Georgia in Athens. They live in Peachtree City, Georgia.
Back row: Scott,Lowell,Brad; Middle row: Faye,Aaron,Marian,Andrew,Terri,Matthew; Front: Amy,Amanda
* * *
Arnold Leigh Prather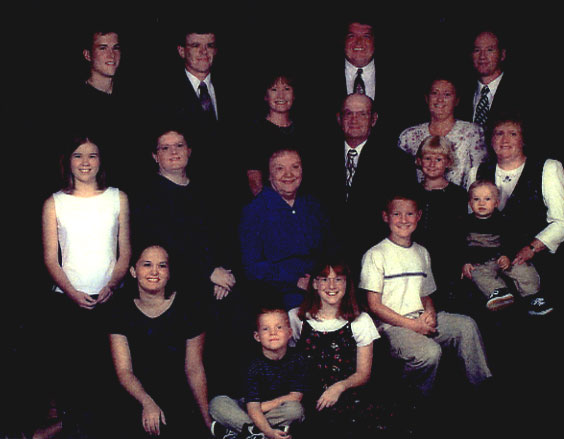 Arnie Prather and family
Arnold Leigh Prather was born in wausa in the Archie Prather home on 8-27-1930. He is the third of five children of Archie and Amy Prather. As a boy, Arnie had many jobs, including in his father's cafe, working in Bill Carlson's Creamery and Bill Kirby's Hatchery, helping with the eggs and chickens.
He attended the Wausa Public School and graduated in 1947. He was confirmed in the Evangelical Covenant Church. In 1948, he enlisted in the Navy. He served two years in the Pacific on a sub rescue ship with ports of call including Japan, Okinawa, Pearl Harbor, Philippines, Hong Kong, and China. He served the next two years on the East Coast in the city of New Long, CT, working an office job on the sub-base. He was discharged from the service in September 1952. He then returned to Wausa and joined the construction crew of J. Arnold Anderson.
On 1-8-53, he married Betty Lou Swanson. Betty was born 4-11-1933 on a farm near Oakland, Nebraska. She is the third of six children of Ivar and Marcella Swanson. She attended grade schools in the Oakland area. In 1947, she moved with her parents to a farm near Wausa. Betty graduated from WHS in 1951. She was confirmed from Thabor Lutheran. After graduating from high school, she worked one year at the Lutheran Hospital in Norfolk. After her marriage to Arnie, she stayed home raising their four daughters: Pamela Sue, Katherine Jean, Constance Marie and Donna Mae.
Arnold and Betty's first home was the Jim Hammond home, where Gladys Hult lives now. Arnie remodeled this home and they lived there until 1963, at which time they moved into Dr. R.E. Johnson's home. They lived in the upper two floors, with Helga Peterson living in the basement apartment. In 1975, they sold their house to Gary and Ruth Lundberg and Arnold built a new home on a lot just north of Wausa Nursing Center, where they currently reside.
Arnie worked for J. Arnold from 1952 to 1969, at which time he started his own business, Prather Construction. Arnie retired in 1998. Arnold is a member of Thabor Lutheran, having served on the church council. He has also served as a trustee on the Village Board of Wausa, is a member of Wausa's Communty Club, and member of the American Legion.
Pamela Sue married David Carlson and they have three children: Darrin, Gretchen and Paula. Dave and Pam both work at Carlson Home and Auto, their family owned Wausa Business. Katherine Jean graduated from the Methodist School of Nursing in Omaha and obtained her BSN from UNNL. She works in ICU in the hospital at Omaha. Constance Marie married Scott Bloomquist and they have four children: Amy, Eric, Jeffery and Luc. Scott farms south of Magnet and Connie works as a nurse at the Wausa Nursing Center. Donna Mae married Tim McMurray and they have one daughter, Kelcey. Donna is a nurse at St. Joseph, Missouri.
* * *
John Albert Prather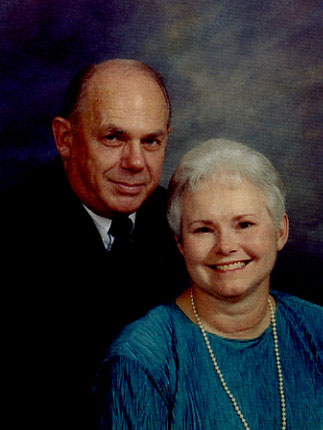 John and Polly Prather
John Albert Prather, son of Archie and Amy Prather, was born on July 10, 1932. He grew up in the small Swedish community and graduated from Wausa High School in 1949. He was a graduate of the University of Nebraska and a veteran of the United States Navy, serving during the Korean Conflict.
He began his career with Western Electric, now AT&T, retiring as senior manufacturing engineer in the Columbus, Ohio, plant. In 1965, John married Polly Mauk. John retired in 1992 with 35.5 years of service as a Member of the Technical Staff (MTS).
After retirement, they moved to McCormick, S.C. and live in Savannah Lakes Village by Strom Thurman Lake. John and Polly are members of the United Methodist Church. John was a member and rotating teacher of the Young at Heart Sunday School Class, a member of the church choir and was a lay leader. He was also a United Methodist Certified Lay Speaker in the West Ohio Conference and the South Carolina Conference, serving for approximately 30 years. He served on the Prison Chapel Board of Directors, the McCormick Senior Center Board, the South Carolina Foster Care Review Board and the Kairos Prison Ministry.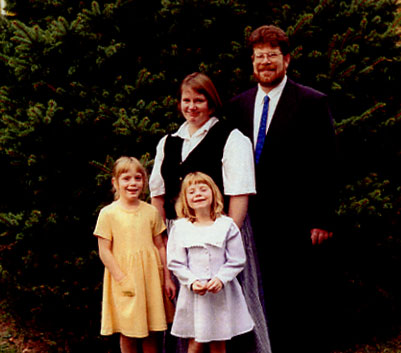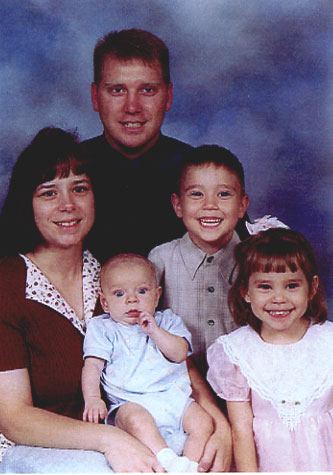 Kalasha, Daphne, Celesia & Scott Snyder; Amy, Matthew, Carson, Cameron & Caitlyn Smith
John and Polly are the parents of three daughters: Celesia Marie, Paula Faye and Amy Louise. Celesia married Scott Snyder and they have had three children: Kalasha, Erik and Daphne. Erik passed away 9-17-1993 and was a twin of Kalasha. Paula married Dr. David Blevins and they have three children: Jennifer, Joshua and Eric. Amy married Matthew Smith and they have three children: Cameron, Caitlyn and Carson. On June 11, 1999, John passed away at the Self Memorial Hospital in Greenwood, S.C.
* * *
Ralph David Prather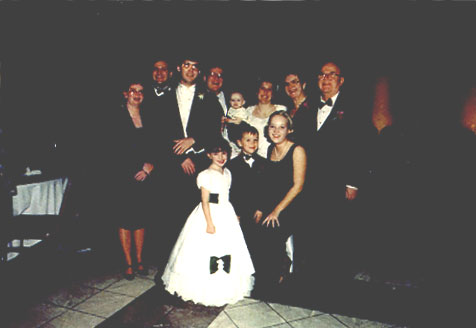 Esther, Danny, Charles, Richard, Ashley, Elaine, Sylvia & Ralph
Kathleen, Matthew & Tonia
Ralph David Prather, youngest son of Archie and Amy Prather, was confirmed in the Covenant Church, graduated from WHS in 1953, served in the U.S. Navy (Submarines) from 1954 to 1957, and was graduated from the University of South Dakota in 1961. He had been employed by the Federal Housing Administration for 34 years in Detroit, Mi. He retired in 1995.
Ralph married Sylvia Bumbul in 1962. They are the parents of three children: Daniel Kenneth, Richard David and Elaine Marie. Daniel works for Ford Motor Credit Co. in Dearborn, Mi. Richard married Esther Schoen and they have four children: Tonia Schoen, Matthew, Kathleen and Ashley. They live in Lenexa, Kansas where Richard works as an Air Traffic Controller. Elaine married Charles Cohen. They live in Ann Arbor, Mi and Elaine is an Attorney and Legal Publisher affiliated with the U of M.