<!PUT PROGRAM HERE>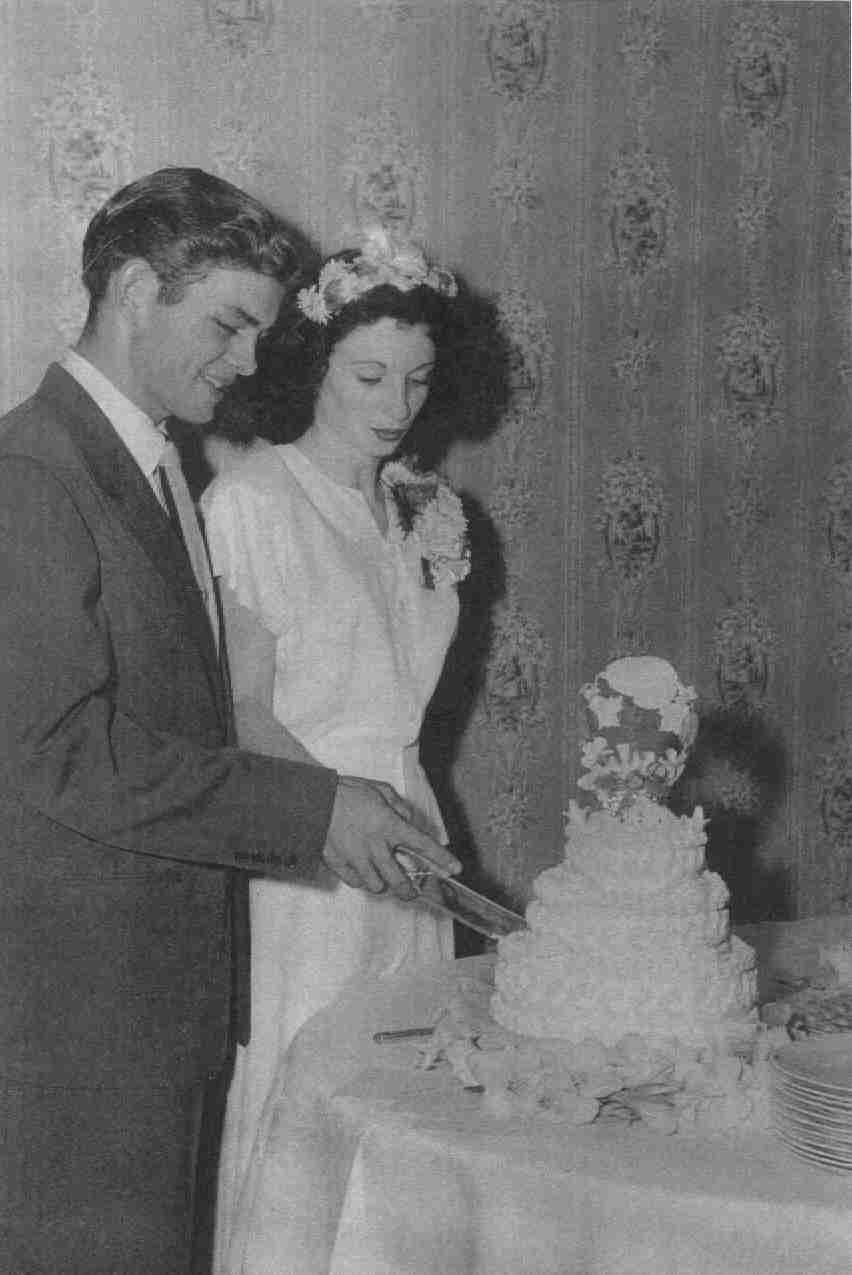 Elton and Doris

Elton George Greenwall was born to Evald and Esther Greenwall on 10/09/1926 at a farm four miles west and one and one-quarter mile south of Wausa. Along with his parents, his half-brother Arlyn Gustafson, seven years old, welcomed him. He was a beautiful baby and drew a lot of attention when he was taken out. Rev. O.B. Olson baptized him at the Mission Church. Later two sisters, Lois and Elys, joined the family. Elton grew up like most farm boys, helping in the fields, the gardens and with the livestock, sometimes herding the cows along the side of the road. He attended country school District #118 and Wausa High.

Elton was always interested in music and on Memorial Day got to direct the high school band, also he sang solos at concerts and music contests. At Wayne State College he majored in music and was part of a band that played for Wednesday night dances. One of his most difficult experiences in singing was at the friend of his high school friend, Lester Skoglund.

Elton was thrilled when he got his first car. It was a model "A", and its main purpose was to get him and his sisters to high school and youth functions at the Covenant Church. No doubt if that car could talk, it would have some interesting tales to tell.

Elton served in the military and spent a great deal of time behind a desk. For a short time, he was a guard of prisoners at Ft. Leonard Wood. His service ended when his dad had a heart attack in 1946 and he was needed on the farm.

On 9/5/1948, Elton married Doris Buck at her home in Sioux City, IA. After their marriage, they moved to Ft. Collins, CO., where Elton went to engineering school, later moving to Wayne State where he finished with a math and music major. His only teaching job was in North Bend, NE, as the math teacher and band director. Since this school had never had a band before, this was quite a challenge, but by the end of the second year the concert was quite a big community hit.

Elton attended UNO and received his masters degree from there. In May of 1953, the middle of finals week, his daughter, Cathy, was born. After graduation, they moved to Burlington, IA, where he was an industrial engineer. They also bought an old brick home where Elton did much of the plumbing, electrical system and remodeled the lower level of the house. A second daughter, Wendy, was born there.

Eventually the family moved to the Chicago area where Elton worked for United Airlines. One of the advantages in working for an airline was that he was able to take his family and mother to Sweden. He visited his father's family church in Folkarna, where he discovered he could speak Swedish quite well.

Elton was killed in a car accident 2/19/1967 in Arlington Heights, IL. He was a talented, intelligent, many-faceted individual whom Wausa can be proud of nurturing.