<!PUT PROGRAM HERE>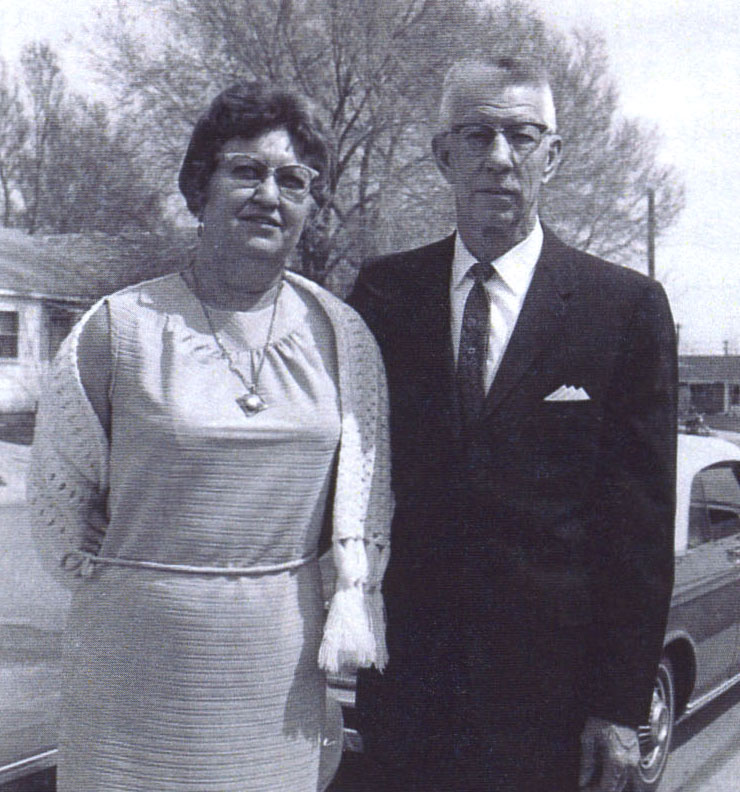 Herbert Greenwall was born July 28, 1907, at Stromsburg, Nebraska. He was confirmed in the Mission Covenant Church, Wausa, Nebraska in 1921. He married Mary Atkinson on July 25, 1933. They had one son, Richard Lee Greenwall, born 4/29/1934 at Lincoln, Nebraska.

Dick recalls: "After Dad left the farm he did just about anything he could find to survive in the depression years. There was house insulation, street work in Lincoln, a couple of stints working as a sheet metal fabricator (handwork) for a small aviation company in Lincoln called Arrow, and ultimately "slave labor" for Gooches Mill on South Street. (He and Mom's brother Don Atkinson worked there and were active in trying to get a labor union going, until WW2 began.)

Shortly after the war began, Dad answered a newspaper ad placed by United Airlines, who were under contract with the military to operate a B-17 bomber modification center in Cheyenne, Wyoming. Largely on the basis of his experience with the sport plane manufacturer in Lincoln, he was hired, and we moved to Fort Collins in September, 1942. There was no place to live in Cheyenne, and he and many others rode a bus provided for that purpose, between the two towns. He did inspection of the modification work, and was well enough thought of by UAL that they wanted him in commercial operations in San Francisco. We drove out there in October,1944, where he worked as a line mechanic until war's end. During that time, he became a fully licensed aircraft mechanic. (I still have many of his textbooks, and some of his tools.)

After the war, we wanted to come back to Colorado, but UAL refused to transfer him to Denver, so he quit them and we moved to Denver where he was hired by Continental Airlines, in the summer of 1946. This was a tough time for the family, as there was no place to live in Denver...we shuffled between a fellow mechanic's household, an aged uncle of his (Uncle Alfred Wilner), and finally, a motel on the east side of Denver. When, in the fall of 1947, it was discovered that I could not reenter Denver public schools because the motel was outside the city limits, Dad had no choice but to give up his promising career with the airlines and move us back to Fort Collins. There, a friend from the earlier days commuting to Cheyenne, put Dad in touch with the owner of a local hardware store, and he was hired for in-store sales.

During the remainder of his years in Fort Collins, he moved to the job of manager of the Montgomery Wards farm and tire store, then to counterman for two different auto parts companies. For a few years, he did outside sales for them, contacting the various shops around town and taking orders for their parts and equipment needs."