<!PUT PROGRAM HERE>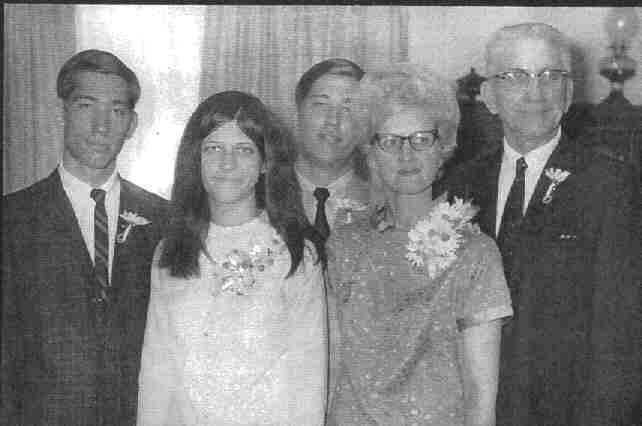 Mildred Charlotte Greenwall was born 2/13/1919 at Stromsburg, Nebraska. The family moved to a farm west of Wausa in 1920 and Mildred's parents John and Edna farmed there until they retired to a home in Wausa in the early 1940's. Mildred's brother Clarence was born in 1920.

Mildred entered the Nebraska Methodist Hospital School of Nursing in 1938 graduating at the head of her class in 1941. She married Ira Donald Atkinson July 24,1943, in Great Falls, Montana. Don was in the Army Air Corps and served in the Pacific area, returning to Lincoln after the war where they raised their family.

Mildred retired in 1984 from the University College of Dentistry, Dept. of oral surgery as Assistant Professor. Don retired in 1972 from Gooches Mill.

Children of Don and Mildred were twin sons, Don and Jon. Jon graduated from the University of Nebraska with a bachelor's and master's degree in geology. He married Lanoma Stark in 1982. They and their two sons Josh and Jeremy live in San Antonio, Texas, where Jon is a hydrogeologist at the Wright Air Force Base.

Don received a bachelor's and master's degrees in wildlife management and he and his wife Diane and three children, Marie, Amber and John, live in Lyons, Nebraska. Don is employed at the Winnebego Bureau of Indian Affairs.

Daughter Jane graduated from Midamerica Nazarene University in Olathe, Kansas and lives in Lincoln. Her daughter Nicole lives in Eldon, Missouri.