<!PUT PROGRAM HERE>
The following is a news item from the November, 1938, issue of Western Flying Magazine:
"Corey Brayton, Northern California distributor for the new Aeronca, (he is the first registered owner of our KCA-14) announces that Alton H. Walker, of the Monterey airport, will be sub-distributor for that territory. Walker has just ordered a new 50 h.p. Continental powered dual ignition Aeronca complete with (get this!) Raymond Loewy styling."
This is the only reference I have ever seen to indicate the famous industrial designer had anything to do with the KCA, but it has always stuck in my mind. Loewy is credited with the distinctive shape of the coke bottle and the memorable Studebaker Starlight coupes of the 50's as well as the Avanti. As the picture shows, there was some flair in the tastes of the Friedlanders (note the two-toned shoes and natty jacket). This is the only picture of a KCA I have seen in this trim. Now some further very circumstantial evidence has surfaced that may give credence to the Loewy story.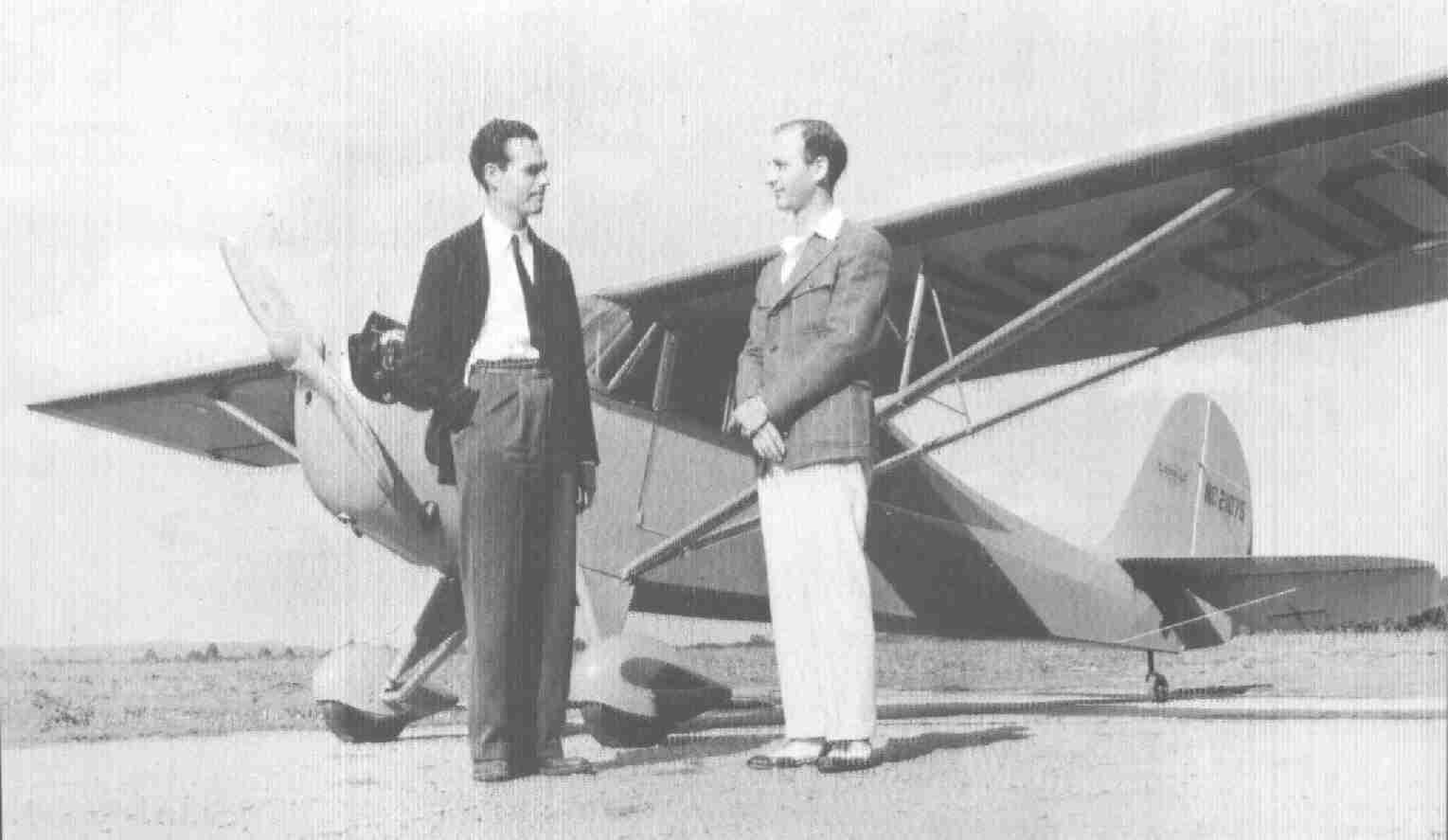 The Loewy trim?
Carl Friedlander on right, Johnny Jones, left
That evidence comes from a contemporary bit of design work that showed up with more explicit attribution on the Fairchild 24. Loewy is said to have made suggestions for the trim on this model, and the similarity between two features of that plane and the KCA as shown above is striking.
First of all, the airfoil shaped panel of contrasting color extending back from the cabin windows on the sides of the fuselage. Second the application of the primary exterior airframe color to the instrument panel. Particularly this second feature is unusual on aircraft. Perhaps Loewy's eye was jarred by the utilitarian black crackle finish more or less standard in that application.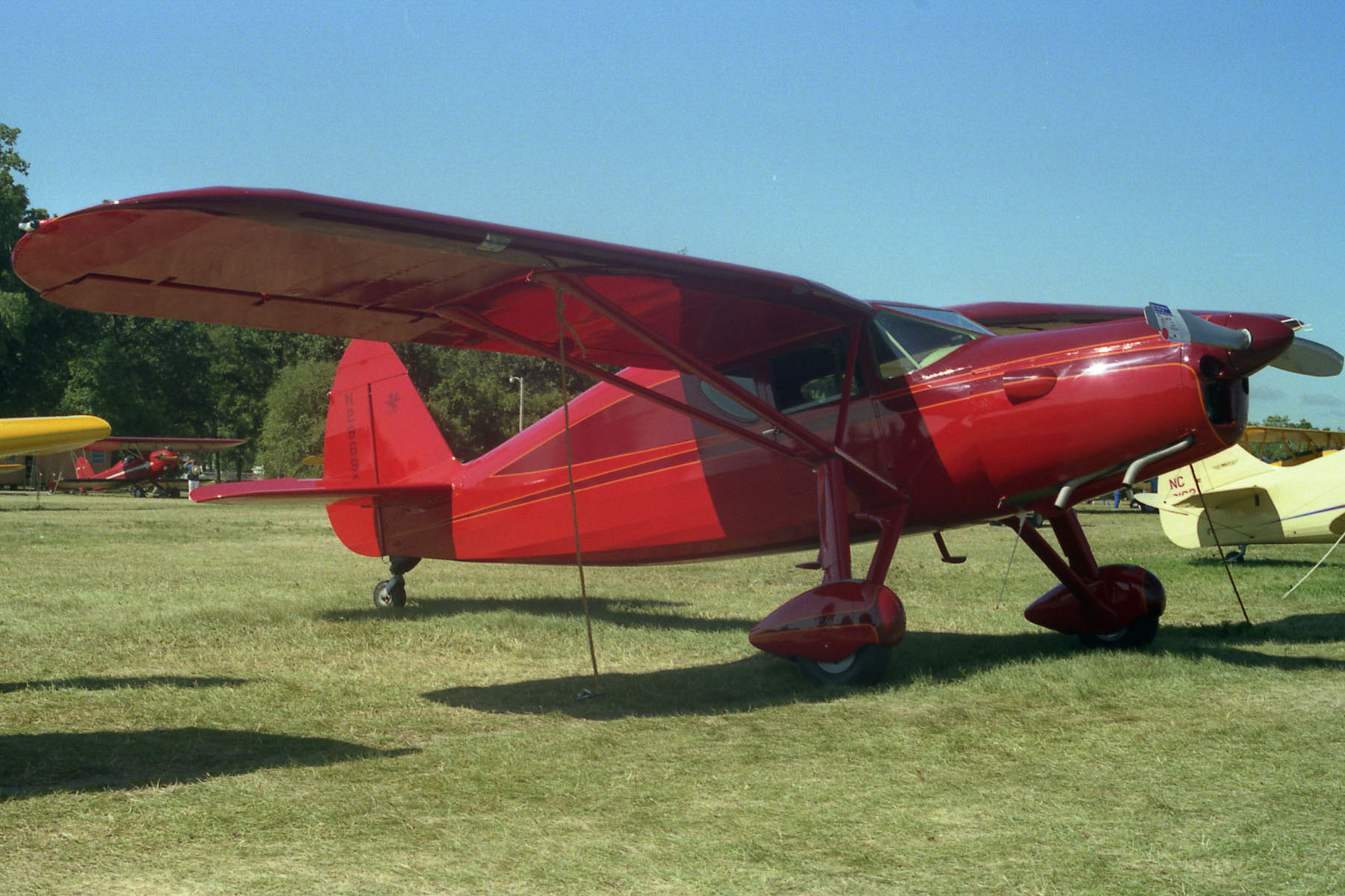 Ed Wegner's beautiful Fairchild 24R
note the scallop pattern aft of windows
The exterior scallop found its way onto at least one KCA and was later seen occasionally on Chiefs, with a variation even seen on the postwar 11ACs. The colored instrument panel, however, was applied even to the standard trim KCAs such as mine.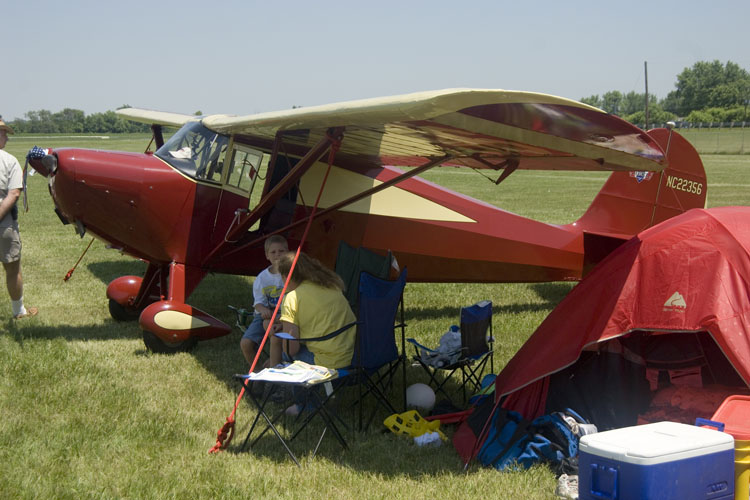 Aeronca's version of the scallop trim...Loewy's?
As we said, the evidence is pretty thin but I would be most interested if someone out there has seen anything more definitive about the Raymond Loewy/Aeronca connection.
A Postscript: The famous Boeing 707 version which became "Air Force One" during the Kennedy years was painted and polished in distinctive fashion. Prior to this, presidents rode in military style markings. The new design was by ... Raymond Loewy! Credit the Air Force Museum Foundation's "Friends Journal" for this information, one of the best magazines out there.